Few days back, we discussed about Google's new algorithm "New Phantom Update". This was launched by Google in order to maintain the content quality and hence it has proved its words. Now, it is even more difficult for content creators to create the quality content because less quality will now directly get captured by Google ghosts.
This new update has completely changed the way business owners think about their blogs. Yes, this new update is not related to Panda or Penguin but still its update and its effect on SEO is equal to that of these algorithms.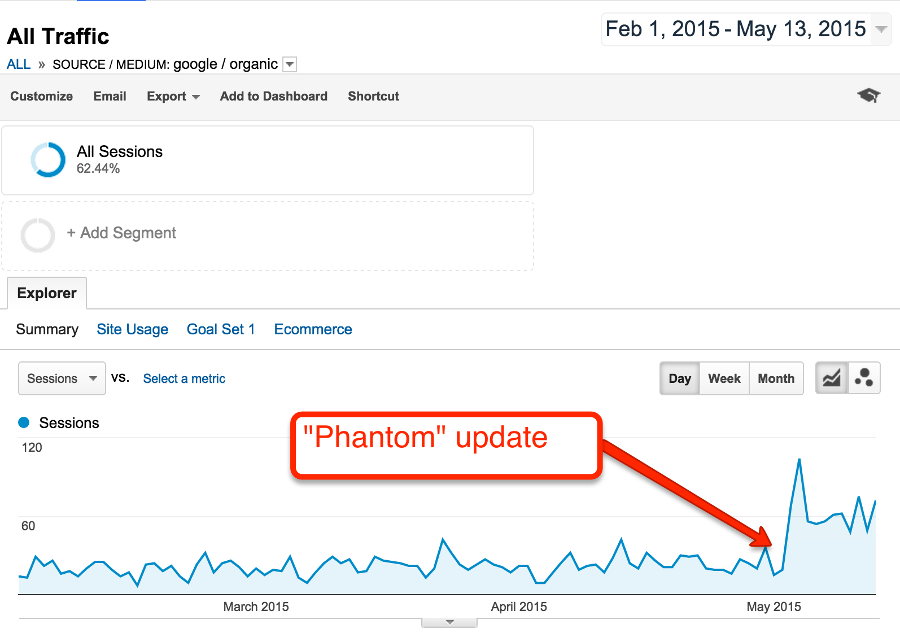 Google focuses more on content quality. Now what this quality means? We, all might be aware about well known sites like eHow, WikiHow and Answers.com; these sites have a drastic change in their traffic.
If we talk about HubPages, then it lost 22% of its web traffic. Low value content can lead to the downfall in rankings on your website. In order to avoid this downfall, the key point is "Consider as if your posts are to be read by the readers and not the users".
This means write from readers' point of view. This was just one point, other tips for great content are as follows:
Write from human point of view: As per the above given line; write content for readers and not a search engine. Content should be longer blog posts and shorter product descriptions. Know what happens once the content is posted.Visitors should read your posts completely from starting till end. Start with an interactive line that keeps the users connected to the post till the end. They must be able to gain some value from it and then love to share it with others whom they think this will be useful.Try to involve the users completely with your post by making them laugh, cry or feel motivated.
Simple to Read: If you don't care about your users; you can fail to achieve more likes. Before actually publishing your content, proof read it properly for any type of spelling or grammar errors.Your content should have creative headers and use some sort of formatting so that your content looks attractive and worth reading. Blogs that look attractive are worth reading. Videos, photos, podcasts can draw visitors to your post.
Choose popular topics: Always write on topics that readers actually love to read. Make your web post as informative as possible. It is necessary to have content variations but content that includes timely events or seasonal changes can bring new readers and develop great reputation.You can include anecdotes from any customer experience or the one that is related to your industry.
Be consistent: Write keeping in mind the purpose and make sure to provide same quality every time. Your blog posts should always stand out from the crowd. This will set the expectations of visitors and then they will definitely come back to your site looking for more such updates.
Wind up:
So, the bottom line is:
Avoid low word counts
Stay updated with latest content strategies
Give more time in writing smarter blog posts.
These few points will surely help you to maintain good blog posts and save you from Google's Phantom update. For more such assistance regarding content creation, get connected with SEO Experts in Perth; Platinum SEO.