As discussed earlier, creating a profile on Social media is free but advertising requires finance. Once you have chosen any platform for advertising your business then what remains is to keep a constant check on the results.
How can you measure the paid advertising results? It is necessary because it is very tricky but useful. There are certain campaigns that are not bound to any particular product or service but these are used with a view to enhance the presence of the website or increase the traffic.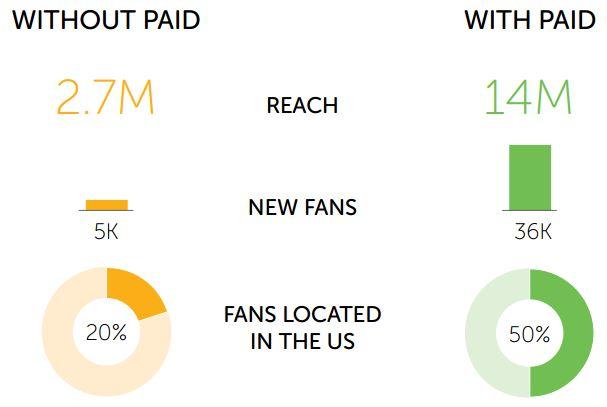 Here we have included some tips that will be useful to measure the results of any advertising campaign:
Know your Goals: To know whether any social media campaign is actually providing you the desired results or not, it is necessary that they must be compared to the goals. For instance, if you have opted for Facebook then the goal must be to increase number of likes or get maximum clicks to any website.If you are using Pinterest then the goal may be to promote a particular product and send the link back to the company's website.So, first of all decide the goals and then compare the results; based on those you can make changes in the campaign.
Evaluate Interactions: Sounds easy to interact with people on social media but when it comes to actually interact, it's not that easy. In simple terms, a simple like or tweet on your post means users are engaging with you.To measure this interaction rate, different social media platforms have different tools that help us to determine the number of likes, shares of a post. For instance, likes can be measured with Facebook Insights. Tweets can be measured with Twitter Analytics.
Numbers actually make difference: Posts that showcase any offer get more conversions and there are many tools available that can track the social media success. To measure this, Google has a tool called Social Analytics that is used to track users and check the channels that drives more visitors.Suppose, a visitor is redirected to your website's landing page from any advertisement then you can examine whether the visitor actually stays on your site or leaves it very soon. This helps you to evaluate your social media progress, total bounce rates, performance of current social media strategy and more.If you feel that the strategy or campaign you are using is not deriving the proper results then you can make changes that are useful or suitable to your business.
Wind up:
Hence, measuring paid social advertising results is not that tough but it takes some time as well as certain criteria based on which the performance can be evaluated. Hope this blog post from Platinum SEO, SEO Company in Perth will assist you in every manner in evaluating the performance of your advertisements.
If you wish to get further guidance about optimizing your social media strategy then you can get in touch with us, our experts are here to assist you in every possible manner.