When you have made that decision of getting your business listed under suitable engines then it's necessary that you may have to get in touch with an SEO professional for this kind of work. The SEO professionals are thorough people who had extra touch to this type of work and enhance it bringing it to the top of the list. Thus, the roles of this SEO's are very important for us. These people are experts who help to attain your website with increased visibilities through search engines and thus play an important role in getting the sales increased for your business. It is very important that you select the right person since if a slightest mistake occurs and boom, your website will get banned from the search engines shattering your business goals.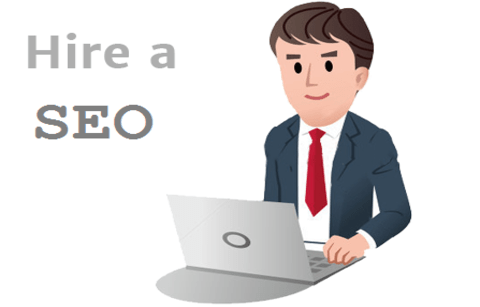 Qualities of SEO
Search engine optimization also known as SEO is very important for any business who wishes to prosper. As the process of SEO is a little complex, it might be difficult at times if you want to do it by yourself. So it is very important that you seek the help of a professional to do this kind of job for you. The websites that are online are of no use if your customers and visitors are unable to find you online. An established presence of your website can be gained only through SEO techniques. A website with proper SEO can get you high search engine rankings and better traffic.
Getting topped on the charts
The roles and responsibilities of an SEO should be to get the websites reached on top of the charts whenever a search is made. The SEO is aware of the entire process right from settling up the domain names, file names, keywords till the website being saturated. In addition to this, their daily routine is to build up internal links to the company's website which makes it more vital.
Should be an excellent listener
A good SEO professional at Melbourne should be an excellent listener and should be capable enough to grasp and take a note of the client's needs and wants since it is very essential for this kind of work. They are experienced enough to suggest you if any process for marketing online should be done or not. Thus, it is very important that your website should be on the list every time a search is made for which it has to be maintained on a regular basis. In this way, this becomes the top most priority for any business.
The SEO should also be communicative and expressive so that ideas are exchanged between the client and the SEO. Topics such as layout, designs and texts are of essence and this is the reason there should be solid communication between both of you. Without communication, no proper advices or messages can be exchanged which might be a waste of time for each of them. The SEO should also be very innovative and should remain updated about the current advancements in technology so that he can advice his/her respective client about any modifications needed.
Conclusion
If you go to search online you will find many website optimization firms, each of them offering unique and excellent services. It's a very good idea to contact one of the companies and get in touch with the SEO professional at Melbourne so that the work can begin at the earliest. We, Platinum SEO services are one of the leading SEO Company that dedicates completely to satisfy their clients with different marketing solutions.