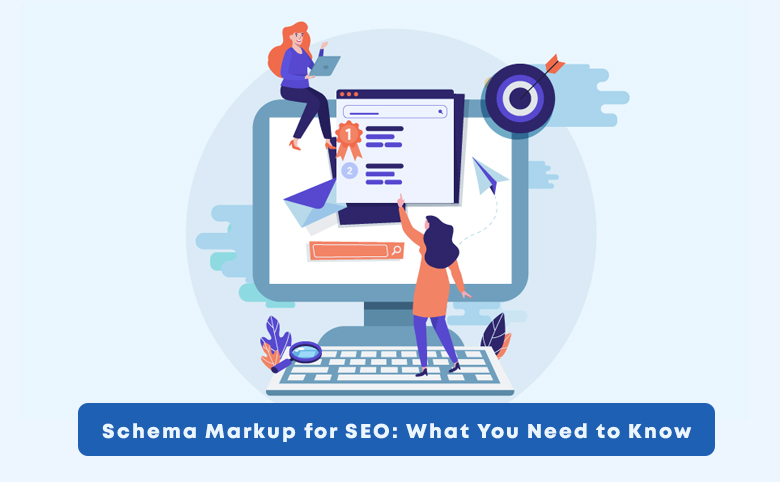 If you want to be a good SEO, you need to have a holistic view on all topics related to SEO and there are some technical elements that you must understand, even if it is not quite easy to digest. One of these topics is schema markup.
Schema markup and structured data have played a role in the working process of SEO company Melbourne for years and it seems that big search engines recommend them. But what exactly is schema markup? And, more importantly, how does it affect the SEO process? 
Difference between schema mark up and structured data
Structured data is an organized format for providing information about a page. It helps search engines like Google understand the content of the page and collect information to improve your business search results listings. It is coded directly on the HTML markup of the page.
Google uses this structured data and produces rich snippets. These snippets are tiny pieces of information that appear in search results. It is generally additional information provided with key information. Not only the list of its names but also the details of its location, hours, prices and ratings etc. will be displayed like searching a specific coffee shop in the area. 
How to create schema markup for SEO
Most structured data searches use schema.org vocabulary, but documents on developers.google.com are recommended for Google search behaviour. When creating these mark-ups, you must include all of its properties to make the object suitable for appearance in Google search. You can test using your Structured Data Testing tool during its progress and after evaluation to evaluate the fitness of your page, using Search Console Structured Data Report created by SEO company Melbourne.
Google's Structured Data Markup Helper is one of the most useful free tools to help you move forward with structured data. Not only does this markup tool enhance Google's understanding of your page, but it can also be incorporated into knowledge graph panels to increase your business's online reach.
Google's official position is that it does not currently use markup for ranking purposes. But a study conducted by Searchmetrics.com shows that "schema integrated domains actually rank best by an average of 4 positions when compared to domains without them."  Therefore, it can be said that sites with embedded schema tags are better optimized than sites without schema tags. If your site is ranked four positions higher than your competitor, it could mean higher sales potential and higher revenue than the competitor in return. 
Role of schema markup in ranking factor
Although schemas are not currently a ranking factor, clearly structured markup data may have some effect. This may be due to the actual Google algorithm or the overall impact of a better optimized site. Although the schema does not directly imply increased rankings, it is a good practice overall. It also states that you should make an effort to add schema markup to your page.
Having snippets in your site's results means you're going to take a better place in the SERPs than your competitors. This can greatly increase your click through rate. Increasing traffic due to better CTR will affect your SERP ranking. If you have rich snippets in search results, they can be converted directly, as users have enough information to purchase your product/service before they land on your website. 
Final thoughts
So structured data will help you communicate with search engines about what your content is about and how it benefits you, your visitors, and Google. The ability to effectively use structured data on a page indirectly affects a site's ranking in search engines. It is therefore highly recommended by SEO company Melbourne to embed structured markup data in the page.