SEO is an abbreviation for Search Engine Optimization, which is a technique for increasing traffic and visibility for various searches through the use of keywords. It has many advantages, such as bringing the target audience to a website and allowing you to move forward faster than your competitors.
Using SEO to Grow Your Business
When people want to find an answer to a question, the first thing that comes to mind is to use a search engine and look it up online. Because of the keywords used in SEO, these people are able to find answers to their questions.
If you own a business and want to figure out better ways to attract your target audience, you can effectively use the advantages of SEO to help it grow.
There are three main reasons: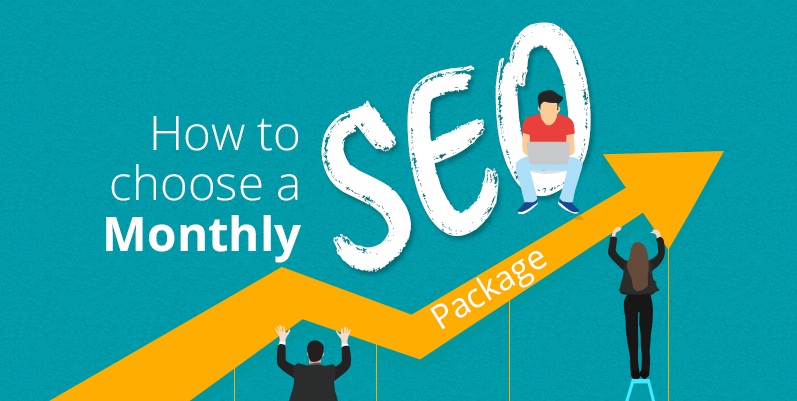 1. IMPROVED VISIBILITY
If you want to attract more customers to your business, you must make it easy for them to find you. Before making a purchase decision, an increasing number of consumers use online search to research products, services, and businesses. In fact, according to one Google study, 70% of smartphone owners used their devices to conduct online research prior to making in-store purchases. So, even if your ultimate goal is to drive in-store traffic and purchases, having a strong digital presence will help you get there.
SEO is a broad term that refers to a variety of methods used to achieve a single goal: to improve your company's ranking in search results. When a potential customer searches for products or services similar to yours and enters a specific keyword or phrase into a search engine, you want your company to appear near the top of the results. The higher your rank, the more traffic you will most likely receive.
2. MORE (EXTREMELY QUALITY) WEB TRAFFIC
SEO is more than just trying to appear in search results. The ultimate goal of any SEO strategy is to drive more qualified traffic to your company's website and, as a result, generate more leads. With the right strategy in place, you can improve your ranking in relevant search results, increase the likelihood that a potential customer will find your company, and entice them to click through and visit your website.
The key to attracting the right traffic to your website is to be strategic with your keywords and other SEO elements. Rather than focusing on broad, generic keywords in order to reach as many people as possible, spend time conducting research to determine which keywords will be the most relevant and effective for your business.
3. A BETTER, MOBILE-FRIENDLY WEBSITE
You are not the only one vying for your target audience's attention. Your competitors are also hoping to attract more leads, and at least a few of them are most likely already utilizing SEO to improve their digital presence. If you aren't doing the same, you will lose business to your competitors.
Another thing to keep in mind is that even if you reach the top of the search results, your work isn't done. To keep your ranking, you must constantly optimize your website and overall presence for SEO.
Fortunately, even small businesses can succeed and even outperform much larger competitors. In the end, it all comes down to having the right SEO strategy and putting in the time and effort required to give your company a competitive advantage.
What are the contents of SEO packages?
It is critical to first understand what SEO is and what types of packages are available. If you pay for an SEO package, make sure it includes services like keyword research, a focus on the region, and assistance with things like backlinks.
When looking for the best SEO packages, look for a company that produces high-quality content that you can be proud of. Some of this content may be posted entirely on your website, so don't skimp on the writing.
A proper understanding of analytics
It is critical to constantly monitor what your target audience is searching for and what drives the most traffic to your pages. Not reviewing analytics on a regular basis will be detrimental to your business rather than beneficial.
When working with an SEO company, make sure they provide good tools so you can constantly see the stats and learn about who is visiting your website and when.
You can find SEO Packages Melbourne which offers following benefits:
Content of high quality
SEO is entirely dependent on pieces of writing, such as articles, blogs, and so on, that are of high quality and engaging enough to keep the reader's attention. People will regard your company as a joke if your content is of poor quality.
A fantastic and hardworking team
It is critical to find a team of writers who work hard, strive to improve, and see writing as a challenge rather than a burden.
This is due to the fact that the world, and particularly this field, is constantly changing, and it would be advantageous to find a team that can adapt quickly to such changes. You can inquire about the most recent changes in SEO, as well as their experiences and reactions to them.
Various packages are available.
Online, you can find a variety of packages that offer a variety of services. You can choose SEO Packages Melbourne which provides services based on your company's needs, or you can try out a few to see which one works best for you.
There is a lot that goes into running a business, and it will not be good if all of your hard work does not pay off. Every business deserves to be successful and to reach its intended audience.
Search Engine Optimization is one of the most effective ways to reach that audience (SEO). Find the best SEO packages right now and make the most of this tool to give your business the success and marketing it deserves.