SEO is a business strategy by which small, medium or large online companies can attract more website traffic and achieve a higher rank on search engine. SEO strategies can be implemented by either hiring temporary workforce to apply these strategies or outsource the complete project. SEO outsourcing offers a lot of advantages for small enterprises companies and there can be multiple reasons why it is beneficial to outsource the services. If you are running a small website then you need to optimize your website in order to run a successful business online. The key thing in SEO is that you need to hire a quality SEO company that can help you provide best possible results quickly and effectively. SEO outsourcing is a key business strategy that can ensure the proficient business promotion and also help you leverage your money and time. Outsourcing SEO can help you tap into best resources to get your required results within time and that too at least possible cost.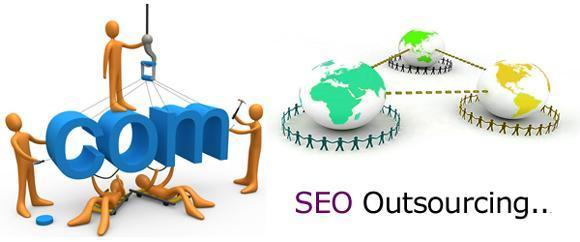 How does SEO outsourcing help manage roadblocks?
There are various sorts of roadblocks that can be removed with the help of outsourcing SEO. It is more dynamic in nature and provides an opportunity for the SEO marketer. It is particularly helpful for companies looking forward to the opportunities in the market. With the help of hiring an agency, companies can remain at an edge against the competitors and evaluate themselves every now and then to make improvements as and when required.
Solutions to expect from SEO Outsourcing
The whole gamut of attributes comes from the outsourcing SEO and some of the points are mentioned below;
The traffic which is directed on your website shall be organic and agency will use the concepts from search engines marketing campaigns such as pay per click and PPC.
The agency shall work with the other operators and watch out the traffic and conversations which make it easier to use the search engine in a friendly manner.
The adequate focus will be kept on global research factor and hence the site will be able to work strongly compared to local SEO.
The site shall be able to generate better result oriented strategy and enhance revenue. Tailor-made solutions are available in the market which will be applied to help company brand building and revenue increasing.

Retaining your rank in Google search engine rankings
Retaining your current Google rank is becoming quite important and should be indirectly ascertained through SEO outsourcing. It has become an important task for companies and the companies can outsource services to SEO Adelaide for meeting the demand of the company and thus gain a good position in the market.
Conclusion
Google algorithms keep on changing rapidly and companies need to adopt different ways by which they can keep their website SEO optimized. One of the best possible ways to do it is by hiring SEO outsourcing teams from SEO Adelaide. The outsourcing agency knows the realities of SEO and should be able to implement SEO tools and techniques in best possible manner. Don't let your website fall prey to the ever changing algorithms and SEO demands by adopting different SEO methods. If you are still confused about how to adopt different SEO strategies that would be suitable for your company then you can also take suggestions from Platinum SEO services. The company is competent to provide you with adequate solutions that shall help improve the ranking of the site.