In order to get proper content, research is necessary. For people, it is easier to use what is already available what others have already blogged in and how they have repacked the information written by others with a twist.
Sometimes, time is an important measure that may hinder the quality of the content. However, working in advance can offer you pretty good time for research. Those blog posts that need good amount of research must be planned in advance.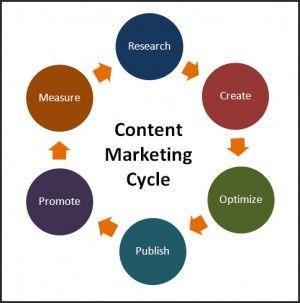 Here are some tips that can be used by any content creator while doing online research:
Use Wikipedia Wisely: Information available on Wikipedia is very basic in nature. Sometimes, you might find Wikipedia showing the instructions that the article may contain some misleading information or it needs some citation.So, for researchers it is advisable to use Wikipedia wisely. Yes, Wikipedia can be considered as a secondary source for getting information however one should not rely on it completely. For those who want to understand the concepts properly, this is the best source.

To elaborate the research, one can make use of the external links mentioned as "References" at the end of every wikipage.

Try to use something different apart from the common search: Just alter the regular phrase and put it in search engine and dig out the data from the first few search results. Yes, you can go on visiting other pages as well till the time you get proper information.

However, this is the normal thing that everyone does when it comes to doing research on Google. But to get extra ordinary results, one must do something different and this is as follows:

Google Trends: This is the free service offered by Google which shows all the trends that are available related to your research. One can get access to maps, charts as well as other tools. It can be one of the most useful research tools.
Google Scholar: Are you in search of scholar articles? Then this tool is perfect for you. Here, you will get scholarly articles, books, theses that can be used to frame a perfect content.However, the thing is you need to try several times to get proper results. It is necessary to understand what keywords one must use to get the exact results and to do so; Wikipedia is the best source to find the proper terminology.
Infomine: This is one of the amazing search engines that is used in the "invisible" web. It includes huge source of data such as databases, journals, electronic books, bulletin boards, online library card catalogs, directories of researchers and much more.

Try to use different search engines: Don't just stick to the one and only source, it is advisable to shift your priority to get the sufficient amount of information that you actually want.Here are few of the search engines that can be useful to you apart from Google:

DuckDuckGo: It is an amazing search engine that can be used for research purposes. This can be used to identify different topics.
Clusty: This search engine provides search results that can be separated into different groups based on the terms you are actually searching for.
Internet Public Library: Another powerful as well as useful source for conducting basic research. However, it offers you sufficient information related to the topic.

Twist the Search terms to get better results: Word banks are very useful when it comes to copywriting. Make use of different type of keywords to research for different types of blogs. These are some words that can be used to get the most informative data:

psychology
science
sociology
data
expert
research
scientific

Understand your research and try to interpret the data: So, now you have got ample amount of resources to get the data from and you might have gathered the complete data needed to write your content.Now is the time to read it, understand it and then interpret it and then frame it in your own words.
Wind Up:
Well, this was just an idea. There are many other ways available to carry out the research. The more you do it, the better you will understand it. So, try to perform the proper research before actually writing about any topic and see how beautiful your content is developed.
Want more such tips then stay tuned with Platinum SEO; SEO Company in Perth.