Hey, within a wink of an eye; 2015 is on the verge of completion and 2016 is around. It's now the time to frame the objectives for the coming new year to achieve success. Hence, now is the perfect time to list the top priorities.
Now, today is not the time to list out the predictions for 2016. Today, we will discuss only about the objectives that must be decided to achieve during the next year. So, let's begin: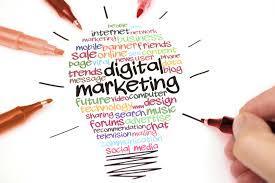 What your digital marketing should aim at in 2016?
Main focus on two words: Native & Video: Till now, we have been discussing that how videos are useful in driving the traffic. Slowly, the word "social media network" has started gaining momentum.
Facebook and Instagram are progressing towards the path of becoming giant search engine as well as well known eCommerce site. Among the top goals of Facebook, one is to be the world's top most video platform.
Offer quick responses: So, we believed just in advertising. But now, times have changed. It is time to start responding quickly to the customers instead of just advertising your business on social networking sites.
Now, is the time to enhance the quality of the content instead of just focusing on quantity. It is time to listen more to the queries of the customers rather just finding the opportunity to respond them. Opportunity lies when you respond to all of your customer queries on social media.
Hence, timely response will be the need of the hour in 2016.
Get Partnered with Content Developers: Content is the king and it will remain king in coming years as well. So, it is a wise decision to opt for partnership with content developers as they already possess the skills, tools that can frame top quality content which is the perfect way to please Google and other search engines.
The more qualitative your content is, the more ROI you will receive. Start finding a perfect Content creator for your business NOW!
Be Mobile Optimized: In April 2015, mobile algorithm was launched by Google. This will be the main objective of every person having a website "To go mobile". So, now every digital marketer will be found saying "Opt for Mobile First" strategy and then focus on any other thing.
This is the appropriate time when you need to re-design your website so that it looks amazing on iPhone in case at present it is not. ECommerce websites should work well on tablets.
Hence, now brands will have to focus on such platforms where their audience is already available. Instead of developing a new app or website, catch them on those platforms where they already are.
Wind Up:
Hope this blog post from Platinum SEO; SEO Company in Sydney helps you to decide the top most priority based objectives for the coming year 2016 in the field of digital marketing. No, don't wait for 1st Jan 2016; it's time to act and get prepared now.
Stay tuned with us for more such latest updates in the field of SEO & Internet Marketing.