How a business progresses? Business can move ahead if it has certain number of customers especially the loyal ones. A new business can take time to get the customers but those that are well established and have good reputation in the market can easily get good business.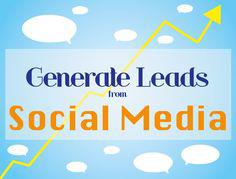 If we talk about online business enhancement, then the first task is to get benefitted from various social networks as these are the most popular platforms among the visitors of World Wide Web. Social media is an easy way to boost the online business.
But when it comes to social media, we think only of two social networks: Facebook and Twitter. However, there are certain social media secrets that if followed can lead to huge business success. So, let's take a look at them:
Few Social media secrets for enhancing the Business:
Identify the timings when your target audience is mostly online and then utilize that time to update your posts on your relevant social media network. Timings are different for different social media networks.
Various social networks offer several analytic tools that can be used to trace the business. If we talk about twitter, then it offers Twitter Analytics to measure the performance of your efforts.
In case of Facebook, make sure to keep personal and business accounts separate.
Facebook business page offers analysis about how well the page is getting popular among the visitors and to measure the performance of your business page, you can use various tools like Facebook Insights that help you with the various details of your audience.
Apart from Facebook and Twitter, when using Pinterest for business; make sure to create your own board and pin some inspirational images and ideas on them. It's not necessary that using it for business means to promote images relevant to business only.
Further, several social networks like Twitter offer search tools to find what people are actually searching on the internet. This helps you to identify the latest trends.
Always make use of URL shorteners to reduce the length of the URL. This helps to save characters in post and these links can be easily traceable. So, this will help you to see the number of people who clicked those links.
Further, you can make use of tools like hastagify.me in order to make use of popular hash tags in the tweets. It's one of the ways to classify and share your content with similar posts to targeted audience.
One of the important tools is Google Trends. This tool is used to get assistance for both online as well as offline marketing activity. You can easily get good content ideas by using this tool.
Social media must not be seen as the one and only marketing channel. It must be used with every single effort that is made to boost the online business.
Twitter must be used as a way to provide proper customer service like as responding to the feedbacks, examining the search results for various brands and products and much more.
Wind up:
Hope these secrets will be useful to you to carry out proper social marketing efforts in such a way that it helps to boost your business in a perfect manner. To know about more such secrets or tips about using Social media for enhancing your business, make sure to visit Platinum SEO, SEO Professionals in Melbourne.