Marketers who work for Social media firms have fewer resources. In order to achieve success on every single social media channel, it's necessary to have surplus amount of time and money. So, before actually entering into the field of marketing, marketers wish to know the answers to some questions but they hesitate to ask for.
And these are as follows:
Two important Social Media platforms for every business: Depending on the type of business, Social media platforms are to be selected. Further, your objectives must be clear. For B2B businesses, LinkedIn is mandatory and one can use Facebook, Twitter with the combination of Google Ad Words Campaign.Google Ad words must be used along with other social media efforts as this will create social awareness as well as help to capture the interest of the buyers.
What to do when Negative Feedback arrives? Negative feedback is actually a booster. It helps to improve your services to an extent. So, take every negative feedback as an opportunity to improve your services and make sure you reply to it as positively as you can.Always stay engaged with your audience and offer diplomat answers to all your feedbacks. An example of perfectly handling negative feedback is as follows: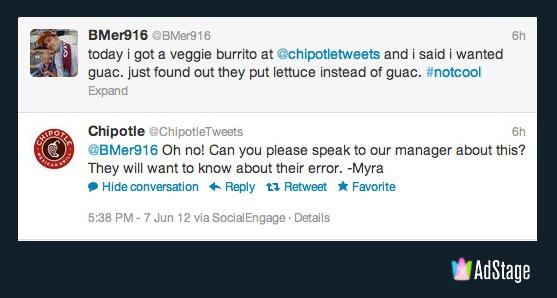 How to identify which platform is more productive? : Based on the business needs and target audience, the relevant social media platform can be selected. To stay in touch with professionals, LinkedIn is useful.For products or services that target general public, Facebook is useful. People use face book to stay connected with friends and family. Hence, this must be kept in mind while developing social media campaigns for your business.
How Pinterest is more beneficial than Facebook? Pinterest is completely a visual network as it contains more of images as compared to text. This social media site is great for retailers, makers.If your images are creative yet informative, people are likely to re- pin them to their own pages and this will increase your virality.
What social network serves best for having a perfect fan base: This can be made damn easy by creating Twitter handle or Facebook Business Page as well as LinkedIn Company Page.Once you create this, then it's time to create content for your audience. After generating perfect content for your audience, it's time to promote it with the help of paid ads as this will help you to target your followers who are actually interested in your brand.
When it is recommended to use Retargeting? Along with social media and PPC campaign, keep running retargeting campaigns. Retargeting is short as it targets only those people who have previously visited your mobile app or website. Hence, the reach is limited to selected audience only.Pay per click campaigns must be used to get new visitors who will then be retargeted and these campaigns must be used on every social media platform like as LinkedIn, Google & Face book in order to get more customers and fill the place.

Once the places are filled then it's time to use retargeting to maintain those customers and keep them satisfied with the services.
Wind up:
Well, the questions don't end here. There are several more of these which we will discuss in other part of the blog. This is it for now. To get the answers for such important questions get in touch with Platinum SEO, one of the leading SEO Agencies in Melbourne.