Everyone involved with internet is aware about Google's update called Mobilegeddon. This was a complete game changer. In April 2015, Google simply tweaked its algorithm and made it compulsory for all website owners to get their websites compatible with mobile devices.
So, now if visitors are unable to view your website properly on mobile devices then there are complete chances of getting your rankings dropped. Not having mobile friendly websites means you are wasting half of your potential.
There are various content management systems that can help you to get a mobile friendly website. This is good for you as well as Google.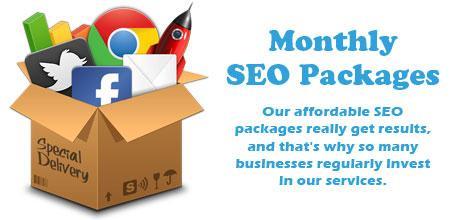 Today's is the mobile world:
Can you remember the world before smartphones? Try it, but you will not be able to do so. Everything is changed today. According to Morgan Stanley, nearly 90% of Americans keep their mobiles within reach 24/7.
Americans use their smart phones even for micro moments such as finding information, for getting directions, for doing something, for buying things, comparison, evaluation, learning and more.
In short, for every minute thing; they use their mobile phones. Search queries such as "near me, close or "nearby" have increased by 34 times since 2011. 82% use search engine to find local business.
As per Stanley, today mobile is everything and nothing is there without mobile.
So, now there will be a question in your mind: Are "Normal SEO" and "Mobile SEO" one and the same?
Well, the answer is all are one and the same.
So, how will you develop a mobile SEO campaign so that you can be saved from being penalized by Google? Here are some the steps that will guide you throughout the process:
Developing a Mobile SEO Campaign:
a) Become Mobile Friendly:
First of all, it is necessary to be mobile friendly which simply means that your website must behave properly on each and every type of mobile device.  These can be developed in enormous ways:
Responsive: Website displays on the device according to its display size.
Parallel – mobile : A separate site developed only for mobile devices
Dynamic Serving: Page is displayed by the server according the medium used to view it.
Every type of website has its own benefits and drawbacks and compared all of these three; we can say that responsive website is the most easiest and cost effective ways to have mobile friendly websites.
Google officially recommends the same and one can easily develop one by using responsive theme which can be obtained either for free or paid or by using responsive plug-in.
Identify whether your website is really mobile friendly or not by using Google's mobile friendly test.
b) Measure your Page Speed:
Mobile friendliness is just a ranking signal however page speed also matters. Mobile users need service on demand. Nearly 40% website surfers will go away from a website that takes more than three seconds to get loaded.
You can check the speed of your website using the tool PageSpeed Insights. This will show you results for mobile as well as desktop and will also provide you information about the elements that require sincere attention.
In order to overcome speed issues, you must look at your Accelerated Mobile Pages data also known as "AMP" which is a faster HTML code designed for mobile users. Google AMP tools are available to see all the page developed using AMP and you can also learn to fix your mistakes.
Pages developed using this data get loaded 15 to 85% faster as compared to those built using other tools. It is best suitable for sites such as blogs and it doesn't support opt-in forms.
One can easily add AMP to WordPress and this will lead to higher site rankings in mobile search engine page results.
c) Use Mobile Stats on Google Analytics:
If you have Google Analytics or if you don't have then create one and then login to your account to see your mobile site visitors. These results can be filtered on various parameters such as day, time and device  to know the time duration during which your customers are highly active on mobile devices.
d) Develop mobile friendly content:
Content written on responsive sites doesn't mean that it's mobile friendly. To have such content, take care of these points:
Use bullet points as it makes content scanning easy.
Include short and concise text
Using compressed images and videos ( not those that play automatically) allows them to load faster and also consumes very less data.
Short meta titles and meta descriptions are perfect for mobile displays.
Always create informational content for mobile users and publish shorter content during morning, longer piece during lunch breaks and longest for when your target audience is relaxing at their homes.
e) Prefer local keywords:
Target the words that people use for searching businesses that are similar to yours. Notice the names, words, nicknames, relevant expressions used to search for the business and then use them in your content.
f) Don't Forget Voice Search:
Nowdays, instead of typing words in Google Search bar, people talk to Google. 20% of searches on Google are now done using voice search. Mobile users use voice search atleast once per day.
Develop your content to match those real life questions that people ask Google or Siri while they are using Voice Search.
Conclusion:
There are many more points to be included for developing a Mobile SEO Campaign however these points are enough to give a jump start as it is just a beginners' guide.
The ultimate thing is be mobile friendly and notice the page speed.
Need help in framing mobile SEO strategies? Get in touch with Platinum SEO today to avail cheap SEO Packages in Melbourne.