If you do not belong there, then understanding the details of designing and implementing a well-integrated digital marketing plan can be pressurising. If you are among those who is struggling to design a winning SEO strategy then you need to start practising the methodologies that really work rather that using old and outdated methods.
The alteration in the layout of search engine result pages is due to the algorithm updates done by Google each year. The people in the market have to match the constant changes in order to stay on top, which leads to new plan and strategies to stay visible online.
We are outlining common SEO situations that make one struggle:
Wrong KPIs in focus
Historic content not being updated
Strategic linking plan implementation
To increase the search visibility, a marketer needs to focus and adopt the right tactics. Let us see how SEO marketing company in Melbourne does it.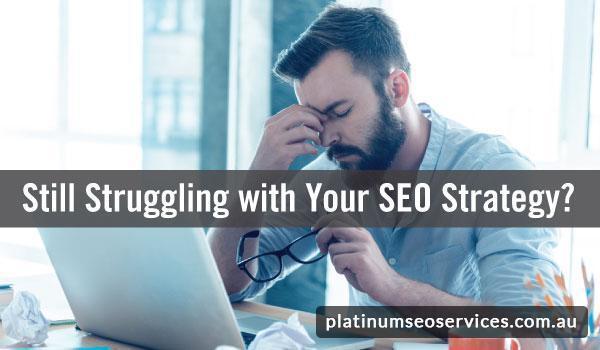 Wrong KPIs in focus
To get right results, the right area needs to be focused. Many time it happens that the companies focus on pageviews, sessions and other metrics, which track the overall health of the website. But, doing that is not enough you have to focus on other valuable metrics that provides more value.
With every search tactic used, we have to ask ourselves, what would be the outcome of the effort we put in? We need to maximise the outcome in comparison to the efforts. We have optimised the pages in such a way that it brings in more converting traffic which in turn help us in making more money.
Return on investment of the campaign is more important than showing our clients an increase in the traffic.
Historic content not being updated
The companies who are into the business have been writing the content for a long time; this content needs to be refreshed to stay in the race. The content written in past i.e. historic content should be kept updated or removed from the search index. Due to un-relevant content available, the focus is divided, hence the pages that require traffic doesn't get the required focus. In order to stop competition among your own data to get focus on the required pages, historic data needs to be scrutinised. The pages that bring traffic on your site needs to be in focus by removing or refreshing old content.
By using tools like Google search console you can know the performance of historic content containing priority keywords. These pages are capable of increasing search visibility.
Strategic linking plan implementation
Unbelievably, strategic linking is extremely important for search engine optimisation, hence there need to be a strategic plan on how to link to related pages with the correct type of anchor text. It is important to conduct a content audit to identify, what data needs to updated and accordingly design and develop a strategic linking plan.
You can't afford to make the same SEO mistakes
These are the most common mistakes and you will find even other common SEO mistakes that brands are making. However, if you are ready to top the SEO chart then start incorporation these strategies and achieve the results.   If you need help in any part of a Search Engine Optimisation program, contact SEO marketing company in Melbourne for a free consultation.