Clients who can make healthy investments in SEO are rare to find as most of the business owners keep less budget for SEO improvements. This is the scenario often with small business owners. It becomes then difficult for marketing companies to manage all tasks within the limited budget.
So, will the clients be able to incur the expense of SEO in 2015? Generally clients have the budget of Rs 30,000 to 90,000 for carrying out the SEO tasks. Irrespective of their budget, it is the nature of the client to get more and more and have higher expectations.
Small budgets are generally very tough to handle as clients' don't have any appropriate knowledge about what is to be done and how much will it cost? Mostly, clients render only 36% of their budget for SEO tasks and out of this, every SEO technique such as PPC, email marketing and social media marketing are to be done.
Low Budget SEO
Every small or large business must invest in SEO however being a very sensitive thing; SEO is sometimes tough to be managed as every minute detail is to be taken care of. Today, the world of SEO is ruled by Penguin and Panda and other such Google algorithms as now the old techniques of bulk directory submissions and all are of no use.
Google penalties are so hard that it can bring sudden downfall if not followed the guidelines properly because now a days, Google is more user centric and is doing major efforts to meet the needs of the visitors in a perfect manner.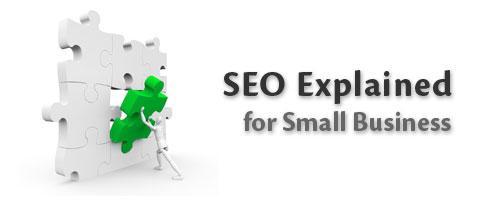 So, today managing SEO needs more attention, time as well as well planned strategy or we can say a well determined plan. Keeping in mind the industry scenario, search engine budgets will hardly increase in 2015 especially those of small business enterprises.
Budget is static while the work load is more. Now, experts and SEO companies have also to make small SEO plans as to what can be covered under the mere amount of $500.
Website Optimization
Small businesses usually spend money for optimizing the website and most of the SEO budget is allocated to website development and this is really a good thing as now people are able to understand the importance of the website and so they wish to have SEO optimized website in order to get better business views.
A good website makes it easier for SEO experts to earn rankings. Websites can be benefitted from fresh content, titles and descriptions, broken links, correcting the errors and more.
Need of Local SEO
The first and foremost thing is to properly optimize the local SEO which can be manually accomplished and it can be easily handled by every small business single handed. Local SEO can be easily carried out without spending maximum time and effort.
Different local signals like internet yellow pages, citation volume easily help to have a better Local SEO.
How's the SEO Money spent?
Link signals such as inbound anchor text, domain quality and linking quality play an important role in increasing the local ranks of the business. Sometimes, improving the link quality is a task impossible to carry out within a limited budget of $500.
The first thing to do when it comes to do limited budget SEO is to begin with blogs, blogging is an effective way to get the traffic and most companies fail to do this. The content of the blog should be about current trending events or taking into consideration the blog posts from other authors.
Every single penny of the SEO budget must be spent to promote the content as this will help to gain maximum links which will be useful in creating domain authority and page authority. This is one of the reasons that forces people to get in touch with well known third party SEO Services provider like Platinum SEO.
In a nutshell, if content is good, there's hardly any need to spend on other SEO techniques and so now it is important to focus more on content, this is the reason why companies are so popular to carry out SEO Services in Melbourne.