Developing apps is not everyone's cup of tea. When you think of developing an app; you sometimes may get confused as to what is good or bad or what is suitable and what's not? Which platform to select? Such questions completely drain your mind.
At times; due to these questions; you may drop of your idea of developing apps at low cost and again you rethink over it. One of the biggest advantages in an app is its background coding. While developing such apps; you will learn a lot of things that relate to trial and error method.
Among these; some of the experiences can be quite useful to any entrepreneur who thinks to put apps together. Initially; when you begin to develop mobile apps; just do some research regarding the platform like as for Apple; coding is to be done in Swift.
The language is good but it is not good for beginners. Further, there's huge time limitation and hence when you think of Android; think that you will have to learn Java and spend tons of time learning it.
Now, what's left? If you would like to go for cross platform apps development then the most used one is Xamarin. When using this platform; you need to have knowledge about C language also known as C Sharp.
Yes, you will boost your productivity because there won't be any need to hire Swift and Java coders. This will also help you to find qualified people for the project.
All about Xamarin:
This cross platform app development has rich features that allow use of easy mapping/GPS/ device's photo/video functions and lots more. There are various services for analytics and testing. This is a scalable technology.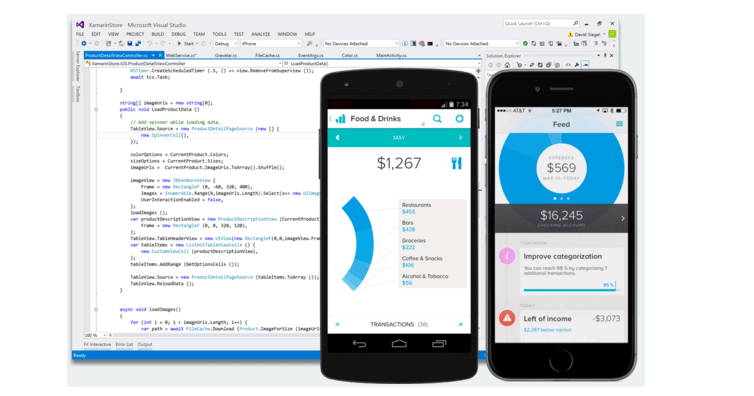 Xamarin has many partners in its ecosystem such as firms like Syncfusion which offers functionalities like calendars, range sliders, rich charts and Excel/Word/PDF exporting. These are very much straightforward in implementing them to your app. Further, there's no need to spend on developers.
Apart from this; another key is app hosting. Xamarin works with Microsoft Azure. It offers services like as mobile back-ends and API development. One can create powerful technology without having zero coding knowledge.
One can also be benefitted from capabilities like machine learning and Internet of Things. So, just few key steps are required to lower down the risks and reduce the costs of developing one's own app.
The main thing here is to understand various tools available that allow better cross platform development, richer functionality and scaled hosting.
Take Away:
Following these tips; you will be able to develop mobile apps at low cost. Do you have any of such suggestions? Do share with us and if you feel this blog post is useful then don't forget to share it – Sharing is Caring
Further, if you wish to get the apps developed from experts then get in touch with well known mobile app development company in Melbourne; Platinum SEO.