Recently Twitter made an agreement with Google where 140 character tweets will now easily be searchable. Now, Google has given full access to Twitter's full stream tweets, which is known as "Firehorse".
The main aim behind is to get those people transformed into customers who are not logged into twitter in an effective way. For all searchers, it is advisable to share these tweets as it offers news very quickly.
At present, Google is indexing 466% of the tweets as compared to that in the month of February.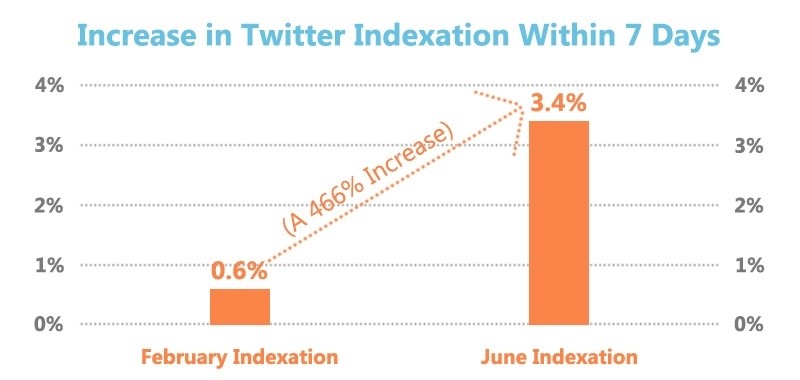 Not all tweets are being indexed by Google. It only selects certain number of tweets to get indexed and the most valuable ones are placed in search results depending on social authority and follower count.
Here are some Twitter SEO tips by Best SEO Services Melbourne, Platinum SEO which will help you to increase traffic:
Twitter tips to Increase Traffic:
Using Keywords: One must maintain constant communication and include similar keywords that can be used on the website. Hash tags serve to be an important part for Twitter. These improve search ability and help people to find the content easily.Hence, keywords that are most important must be transformed into hash tags and then every tweet will be seen in search results. These will also be available in Twitter search as well as in Twitter trends.

But don't overuse them as these may look spammy and reduce the potential followers. In a single tweet there should be maximum 3 hash tags. Hence these can be added at the end of the link to an article that shows its field or category.

Check out what hash tags give more engagement. The results can be reviewed with the help of Twitter analytics.

Enhance your Profile for SEO: Optimizing your twitter profile will give you long term search ability. Your username must be consistent over all the platforms along with your brand name as this increases your visibility.Don't use numbers as your username as well as twitter handle as this can be considered as spammy in Google search results. In case by mistake you have done so then it is easy to change the handle as well as user name in Twitter Settings but this must not be done without any particular reason as this may confuse the current followers ultimately resulting into loosing clients.

Also, this can be dangerous to your Verification Badge which is available on some of the Twitter profiles. With this badge, twitter users can get up to the mark information from public figures as well as business entities.

Adjust Profile Photo: Before you upload any picture, adjust the filename, use necessary keywords divided by dashes so that these can be easily readable by search engines. This SEO factor doesn't have much impact on SEO but the more properly optimized elements can provide better synergy effect.It is advisable to use an image of 200x 200 pixels for a quick and smooth page load speed.


Wind up:

Apart from this, there are many other tips that can be used to boost your online traffic. So, opt for this opportunity and optimize your twitter presence with the help of essential Twitter tips.

For more such tips, stay connected with expert SEO service providers in your area.