Every business has a website to show off their products and services to their target audience. The website is known to be the face of the business. To make yourself visible to your potential customers, you need to be on the top rankings in the search results. Google ranks the website following a predefined algorithm, which is based on the keywords. Keywords are used by the internet user seeking a product or service on internet.
Local SEO is done to optimize the website for some specific set of keywords and specific geographical region. Here, the need for our services arises. We are a well known Local SEO company in Melbourne. We will help you optimize your website with your online presence through specialized online marketing skills. According to the research, most customers prefer to search for the product locally. We do intense research on keywords that are region specific and can generate hits from customers around the particular area. We help to drive region specific audience as per the needs of your business. Your potential customers will find your website and address while searching on major search engines. Our goal is to help your business grow by driving relevant traffic towards your website.
We are group of Search Engine Marketing Experts with hands-on experience. We know how to enhance your website in your region. We do activities like Yahoo Maps posting, Google Maps posting, Local Co-Citation and many more. We are known for our ethical SEO optimization services. We are a team of experts and utilize advertizing medium that is effective in the region. We build strategies to provide you the best exposure and ample local identity. We offer services to suit your budget and convenience.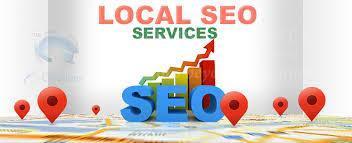 We help you reach out to your local consumers. Our specialization in the field helps your business to be on the top of search result lists and will enhance your brand visibility online. We will create a niche for your brand in your region and you will surely be ahead of your competitors. We have helped our customers create brand names for themselves in the region. Our main focus is lead generation and conversion. Once you get qualified traffic, it will convert to qualified lead and further to qualified customer and increase the revenue of your company.
We ensure that your website meets all the criterions required to deliver results and is favorable to Google in all respects. The contents and SEO are designed to be tablet and mobile user friendly.
We believe that our services will undoubtedly take your business to higher level. Our team has been delivering results for local businesses. We broaden your reach and provide you repeat customers which is the aim of any business – To create a loyal customer for itself.
Turn your local people to loyal customers with Platinum SEO, a Local SEO service in Melbourne.
Save