Less time, rush hour, too much to travel, difficult to remember the location, I am trapped! This is the situation of a new bee to any new place where to find locations turns out to be difficult. How do you deal with such a situation? Google map optimization is your answer in such situations where you get an idea of the place and its specialties too. Many businesses focus on positioning based on search engines but this is another technique to be known too.
Local mapping has become the hot topic for all business owners these days. No matter if your business has a location which is too specific, being listed counts! This provides your business with the benefit of driving the local people towards your business location. We all know that for some people it is important to gain exposure about something. Trust me, Google map optimization helps you with that by providing the exact information needed to process your request.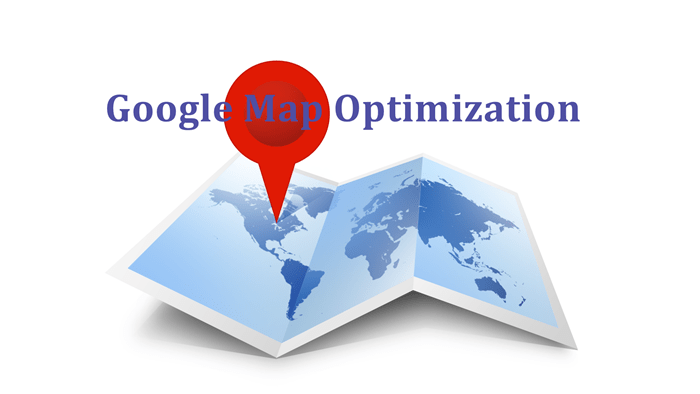 Customers like me who lose out on their way while traveling or who are bad at directions definitely need help.
Google map optimization
makes it simple to reach our destination as well as know in detail about it. On typing the keyword, there are lists of options and the one we select is displayed by Google. For instance, if I type Starbucks City Quare in Victoria, I will get its details in the form of directions, photos, reviews, other locations and website link. Apart from that, Google even posts the address, timings of the café, contact number, which other Starbucks are nearly, and reservations options, if available. So, Google does not only do hard work internally but makes sure we have the quick answers in one go. Google map optimization has become more famous as it is now linked with reviews from Zomato and other online food giants. This makes the review job of Google easy since it's just one click and the best option than searching for 10 different reviews. Getting on with some proper research with Google listings will help you deal with trouble. The best part about such a map optimization is that you just need to register on the Google maps filling the applicable information and just let it go.
So, as we all know that competition is taking its own pace in the business of food, fashion, healthcare, hospitality etc. All you need to do is take a smart action before others pounce on what you are thinking. Your company should also consider Google map optimization as a new method to promote your business and its performance. If things are so easy to just opt for, then our brains should be the first ones to grab this opportunity. Remember, the success mantra for your company is the number of times it is viewed and then rated online. This just gives an open invitation for more traffic to get attracted to your business.
Next point of call? Platinum SEO in Melbourne, who offer these services and help ensure that your business starts ranking higher than where it is at in the search engines.