Everything you have done on your website. From the best website designer to the display of your products, you have set it up well. Then where is your public? Why aren't they checking your website? Are they not attracted to it or they have better websites to check? Probably, it's time that your company changes its way to lure its customers. PPC campaign management is the best alternative you can opt for at this moment.
What is a PPC? It is known as pay per click. A PPC campaign management can be defined as a method used by companies in order to invite traffic on their websites. Existence of any company matters a lot and this is to be known by your customers. With a campaign management like this, your company can help tie up with various search engines. Your company can be made visible in two ways. Firstly, it begins with Google, Yahoo, Rediff and MSN are search engines which add your links to the top 10 websites when searched. Secondly, your customers know about you by typing the required keywords or direct site name.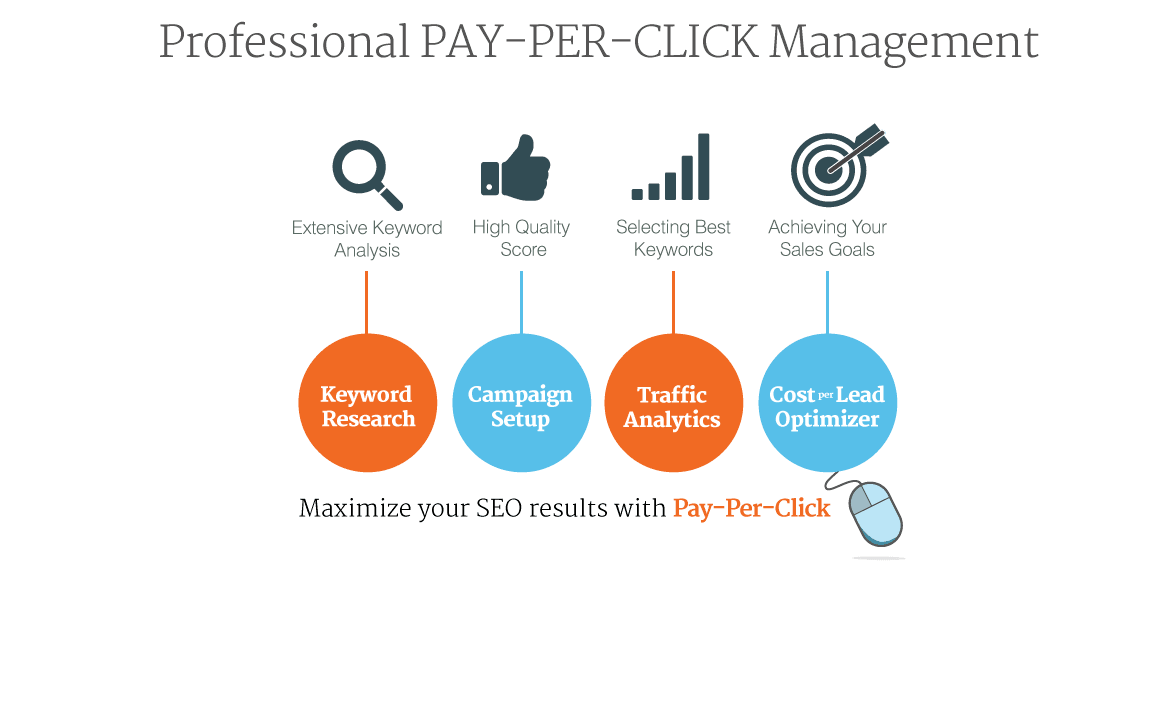 The best part about doing this business is doing it online and for free except for the required charges of the broadband. The resources for this business are unlimited and you can make use of the best via advertisements. PPC campaign management makes use of the best service provided by the market with respect to target achievement online. Challenging approaches than the traditional business you are doing makes this campaign even more strong. Your company can begin with signing up a contract for the same and focus on market research. This helps you to get an idea of what the customer is looking for and list your website accordingly. Secondly, after knowing your objective, you can frame the keywords and list them in pay-per-click search engines. Thirdly, this leads to developing your company's strategy to attract the market, focus on advertisement fits and the planned budget. Finally, a PPC campaign management establishes your plan to catch the attention of the public and find out answers for your doubts. This campaign management does not only focus on marketing techniques but on quick modifications. The latest rate at which your company can grow is using the article marketing method. In this method, you briefly describe your company and its work. This creates a way to increase traffic and promote your website towards a better extent.
So, technically PPC campaign management helps you drive your business to a different level with its strategies. The amount of money you can make with the help of this campaign is significant provided you run it in the correct direction. Alas! With good bucks of investment and intelligent choices of keywords will help you win this battle of attracting your audience easily. The most cost efficient manner of earning will open with a bang on the internet thereby increasing your company's recognition.
Platinum SEO are specialists in the world of digital marketing and it is to them you should go for all your marketing needs.