Online marketing is covered by two main things; social media as well as video marketing. Now, the question is will Facebook overcome video marketing via Youtube or both are to be used separately as and when needed. If we talk about Facebook's video viewership then this has led to many questions like as whether social giants will surpass the current leader in videos i.e. YouTube.
What Facebook has to offer when it comes to Video Marketing?
Facebook, as we all know has a large number of daily video views but are they of really great value? What contributes more to Facebook's view count? The main factor is increase in the introduction of autoplay which means a video that will start playing on mute as soon as it appears in the newsfeed.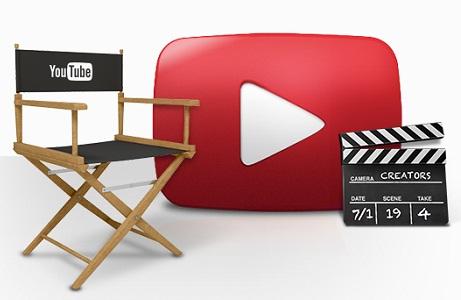 A video on Facebook is considered as viewed only when it is played for three seconds in any newsfeed irrespective of whether a person wishes to unmute it or not. Hence, when Facebook achieved the milestone of 4 billion video views per day, the truth here is the number of videos that are viewed in meaningful way is very less as compared to the original count.
However, marketers must not get into it much deeper as company's reporting doesn't show how many video views they have received from auto play or what can be the average video view length. Yes, by displaying huge numbers which show quick growth, Facebook can charge higher rates from the advertisers in order to display their premium content in anyone else's newsfeed.
So, now very soon Facebook will be seen in competition with YouTube when it comes to video marketing.
It depends on users as to what they wish to prefer to watch their videos. Is it Facebook or YouTube? Slowly, social media sites are increasing their efforts to make social sites an appealing place for people to watch videos.
Efforts made by Facebook to overcome YouTube:
Facebook changed its News Feed algorithms so that it can offer rewards to its users who post videos directly on their site. These include a team of advertisers, media as well as celebrities. The number of videos that can individual posts on Facebook has increased to 94% in USA and upto 75% all over the world during 2013 and 2015.
These efforts really paid off, Facebook is now 2nd most video site in all over the United States and slowly it is reducing the gap.
Some of the features that Facebook included to beat YouTube are as follows:
AutoPlay
PeerPressure
Prioritizing videos in newsfeed
Adding videos to other websites
Watching videos when you scroll
Suggested videos
Social distribution
Wind up:
So, next time when you decide to watch any video you may have two options: Youtube as well as Facebook and then will be the time where you need to select any one of them as well for marketing purpose.
For more such latest digital marketing updates, stay connected with Platinum SEO, SEO Services in Sydney.