It is said that updating blogs on daily basis on your website will help you to increase rankings. But is this true for all blogs? Well, not so. Only few blogs can manage to get the attention from visitors. Yes, some blogs on your website will get more attention while some may fail to do so.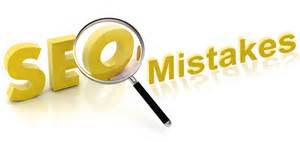 So, why this happens? On what factors the amount of blog traffic actually depends? It is basically dependent on social media as well as SEO efforts. Social media covers the completely growing audience on various networks.
SEO on the other hand is a much deeper concept and very few can know its importance when it comes to blogging. But, yes SEO for blogs really makes an important role. It is necessary to understand SEO in a perfect manner so that one can get thousands of visitors.
Hence, before actually optimizing SEO for your business; make sure to avoid these mistakes:
3 SEO mistakes to be avoided to get Maximum search Rankings for Blog:
No sitemap submission to Google: Among several reasons that are responsible for less blog traffic, one is lack of sitemap submission. Without sitemaps, Google is unable to index the blogs or anything on the search engine.Hence, if you wish to get your blogs indexed then it is necessary that site maps must be submitted to Google. This is necessary because sitemap contains all the details of any website thus making it easier for search engines to recognize it quickly.Indexing blog posts will increase its rankings. So, if you have not created your website's sitemap then you can do so by Google XML Sitemap Plugin as well as making use of other options.Once it is created, submit it to Google Webmaster Tools and you are done.
Know the difference between http and https: Do you think both have any difference? We cannot find any difference but search engines do. They differentiate websites with http as well as https.Let's say there are two websites. One has the domain starting with http and other with https and both have same content. This will be considered as duplicate and can be marked under plagiarism by Google.This will bring SEO rankings down. To check whether your blog faces this issue or not, just enter http:// before your blog's URL along with proper spelling URL. If http and https are displaying the same website then your blog SEO is perfect.
Use meta tags for your blogs: Not only your blog is posted on the website, there are thousands of millions of blogs posted every day. It is necessary that yours must be quickly identified and this can be done with the help of meta tags.Meta tags mostly contain popular keywords as well as value and based on these; the blogs are easily recognized by search engines. Lack of meta tags can hinder the visibility of the most useful blog post.Also, make sure to use data highlighter so that your blogs are easily visible to Google as Google identifies the blogs through data and not pictures or words.
Wind up:
So, next time when you post a blog on your website; make sure to avoid these mistakes and increase the chances of winning more traffic. For more such tips about enhancing blog's visibility on the internet, stay in touch with Platinum SEO, SEO Agency in Adelaide.