Every social network is for specific audience and hence it becomes easy for marketers to choose the networks that are suitable to your business niche. For some businesses; visual marketing is more important and so for those; social platforms like Pinterest and Instagram are useful.
For businesses that deal with variety of products; Pinterest and Instagram are more useful as compared to that of Facebook and Twitter. Pinterest connects with people based on their interests and Instagram connects users to the appropriate content with the use of Hash tags.
Both networks rely on images; so chances are there that marketing tips may coincide. So, let's move ahead to know more about enhancing the visual marketing on these well known social media platforms: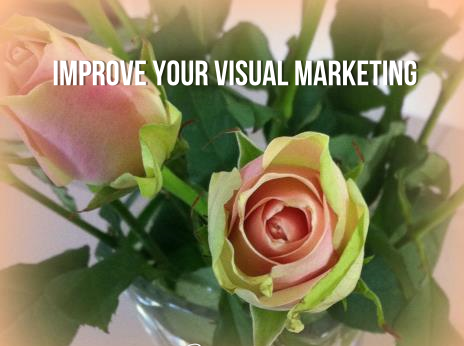 How to market on Pinterest and Instagram?
For both the social networks, Pinterest and Instagram images are important. Just posting a picture and writing something funny about it; won't serve the purpose. Instead you must explain the audience how the product that is shown in the image is actually going to help them.
For example: If you are selling Raincoats, so you will post images showing rain coats but instead along with the images you must mention how these raincoats will be beneficial to the customers and what's the speciality, how they are different from others, why people should buy from you?
Further, we are also giving you some tips that will be useful to make pins more successful:
Attractive look: The pins must look attractive with interesting images. People should keep on scrolling and spend more time on your pins and for this it is mandatory for your pins to look awesome.
Elevated Images: The images used in the pins must be long instead of being wide. The reason here is Pins are shown in columns and so tall pins look better. This works best when pins are viewed on phone.
Fascinating: The description and images must be engaging and this will boost the chances of getting more attention from people and they will just get stuck on your pins.
Detailed explanation: The image descriptions must be well written and informative.
Actionable: Pins must induce people to take some action and hence it is necessary to show them some ways to do something like as know more about the product, learn something new etc.
Hence, maximum efforts are needed to make a pin an interesting one. It needs more time but then results are just amazing.
Now, if we talk about Instagram then there are some changes as compared to that of Pinterest. Let's know them all:
Making most of your images on Instagram:
Similar to Pinterest, Instagram is also a social networking platform where images play an important role however the tips vary as compared to that of Pinterest. Here's how:
Developing a consistent theme: The images that you post on Instagram must display a unique theme and these must be consistent. You can assume as if you are telling a story about your brand or product to people by means of images.
Develop a community using hash tags: Active hash tags help to develop a strong community on Instagram. Hash tags related to your product must be used so that the target audience can easily get in touch with you.
Ways to relate your target audience: Always you must get related to your target audience as this will make it easy and enjoyable for them to view your images because it actually relates to their interests.
Strong Call to Action: Here, also call to action is important. Your followers must do what you want and this message must be passed to them via proper call to action.
Wind Up:
For businesses like as Food products, clothing, accessories; platforms like Pinterest and Instagram are useful the most. Hence, making most use of this is necessary for the success of business and so keep posting consistently on these platforms and you will become an active brand on these social networks and slowly your visual marketing will bring perfect results.
Need more guidance about Pinterest and Instagram, keep in touch with Platinum SEO; SEO Experts in Brisbane.