Recently, I was with one of my colleagues and we were discussing the ways to make blogs more attractive and suddenly we came to a point where the discussion about images was going on. So, we were thinking about the sources that can actually provide us the best blog image context for our content.
Finally, we found the answer to the question which I am sharing with you; the readers and I am sure this will help you to make your content more interactive as well as attractive. So, let's check it out: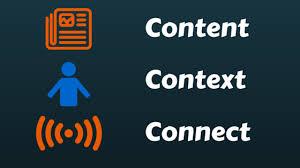 Images and their context:
Images are the ones that draw the attention of people. However, context is of prime importance to make a great blog post. If used inappropriately this can work against your blog so let's see how to make best use of Image context:
Image speaks more than words: An image displays the context the viewer is comfortable with. Such images cannot be interpreted based on what the use thinks about them. Different viewers have different views; one can see the image as a complex one, one can see it as an easy one.One single image can lead to different actions based on whether it is available in art gallery or on the wall of elementary school. Image context makes it easy for users to know what the content is all about.

Hence, the image must be selected keeping in mind the content as well as the audience.

Your image name impacts a lot: Words used with images can change its impact. This serves the purpose especially with peripheral images which are illustrating as a complete concept or scenario which could be used in several ways.Such type of images can excite the curiosity of readers and these also have to be framed in proper context before the confusion arises. So, while searching for stock images; apart from keywords; one must use abstract words to get peripheral images that mean different things to different people.

Adding caption to your images like as adding a question in a caption for which image is an answer, using quotes or highlighted text in the blog post will make it more interactive.

Selecting Robust images: Much of the time is spent in writing amazing blog posts. The images are an important part of the blog post and hence these must be chosen carefully and considerably.So, your image must be different from all those that currently exist. It should demonstrate a completely new idea instead of displaying the same concepts that are explained in your blog post. It should also induce curiosity to know more about or read the post ahead.
Wind Up:
This entire blog post explained how the image context can affect a reader's judgement about an image and how this can be moulded in the way you want by choosing the images for your blog post which really can catch the attention of your readers.
Hope you have got some ideas about blog post image selection; love to get more such updates then keep in touch with Platinum SEO, SEO Professionals at Sydney.