Any business of repute has an online presence, that is, it has a website. And when you have a website, you want to direct traffic towards it because your ultimate aim is to sell a product or service. Search Engine Optimization or SEO uses various methods, techniques and strategies to increase the number of visitors a website has by securing a high rank in the search results page of a search engine.  You can hire an SEO service provider for your website. SEO Services Melbourne like the rest of the world has many services you can choose from.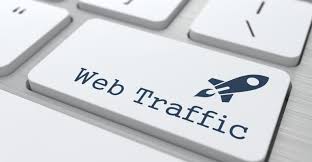 When searching for an SEO service provider, allow me to give you some pointers on the services that an SEO provider should offer:
Keyword and key-phrase optimization and research
SEO audits of your website
Specific page optimization
Sitemaps
Any extra customization that you might need
Most SEO service providers have bundles of services or a package of a combination of services and you can choose the one that suits you best. Just make a selection from one of those bundles or packages. Depending on what you are looking for, one or more of the following services may be the right one for improving your website rankings.
SEO Audit
An SEO audit can have varying degrees of complexity. The simplest one would probably be a few pages long and address only outstanding issues like missing web page titles or lack of content. However, a comprehensive SEO audit would run to many pages and address every little detail that is affecting the ranking of the website.
On-Page SEO
An on-page SEO is a process where you implement the essential changes that an SEO audit uncovered. Either the website owner or an SEO company can implement these changes. On-page SEO should be a part of any package you select. The fundamental issues that are addressed as part of on-page SEO are:
Page titles
Headings
Content and organization of content
Internal link structure
As, with an SEO audit, on-page SEO also varies from addressing simple issues to complex ones, and again you can select which level of on-page SEO you want to implement.
SEO Content Development
Creating website content in a diverse variety of forms like text, infographics, web tools, searchable databases, PDFs and so on is known as SEO content development.
When trying to look for content for your website, it is a good practice to find and select people who are able to develop good and relevant content. Good SEO content is not one that is chock full of keywords but does not maintain basic quality. Also, having high-quality content lays the foundation for link development for your website.
Link Development
You need to be a little careful when you select your SEO service provider so that the links are not just random directory submissions and blog comment spam. If your service provider is offering inexpensive link building services that include large volumes of directory submissions, like 200+ per month) or blog and forum comment spam, like 100 per month or the articles being published about your websites are listed in low-quality directories – then that is something to avoid. Good link development focuses more on quality and not quantity.
Code Optimization
This is one of the highest levels of SEO optimization as it involved overhauling the website's HTML code. It helps do away with code clutter and also helps reduce the page load time.
For effective SEO Services Melbourne, like any other big city has a lot of service providers. Just keep the pointers in mind while choosing an SEO expert for your website.