SEO is an ever changing field and every week we can see new updates in the field. New week is heading. So, let's take a look at the SEO world and check what new it has in it.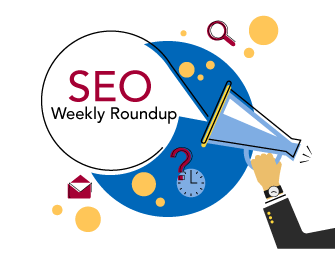 SEO News from Last Week:
New Products launched by Google: Consumers want quick results and patience is getting lost day by day. Recently, Google announced its new feature in their Adwords known as Match. This is Customer Match Targeting. It is created to help customers connect with valuable clients on Gmail, Google Plus and YouTube.Any business having mobile application has the easiest way to reach to the customers. Also, Google has come up with some app campaigns that allows businesses to get in touch with customers over all Google Platforms as well as Facebook.
Videos can now be made Profile Pic on Facebook: Get bored of keeping still images as your Profile picture? Don't worry Facebook has come up with the new feature which allows users to use seven second videos as their profile picture.One can also upload temporary profile picture and let the world know about their story within 100 characters. This will definitely improve Facebook's user experience.
Ratings can be done on Yelp: Online reviews are most important. Keeping this thing in mind an amazing app called Peeple is launched which allows users to rate those apps which they have used and experienced.It is easy to use this app however there are some rules like as those using people must be 21 years or more and must have a Facebook account that is active for at least six months.
SnapChat Selfies are now Sponsored: During last month we had seen Snapchat making use of animated overlays. Now, it is into getting sponsored selfies to promote brands where users can interact with them.
So, these were the recent news about the SEO and Social world. These will be definitely use for various businesses to promote their services. Day in and Day out; SEO world keeps on updating itself and this some or the other times affect businesses as a whole.
It is advisable to stay updated with these news as this can be used in business to get more customers. Internet giants constantly keep on bringing new ideas in the virtual world just to make it easy for users to access the internet and broaden the user experience.
Let us know how you feel and how much you are being benefitted from these updates. Share your experience, views with us and let others know how useful these changes are.
Wind Up:
For more such updates about SEO; stay tuned with Platinum SEO; Best SEO Agency Perth where you will find SEO experts applying latest trends in online marketing strategies to get the desired results.
Check out the reviews of clients about their work and get connected with them to make most use of current trends for enhancing the online visibility of your business.