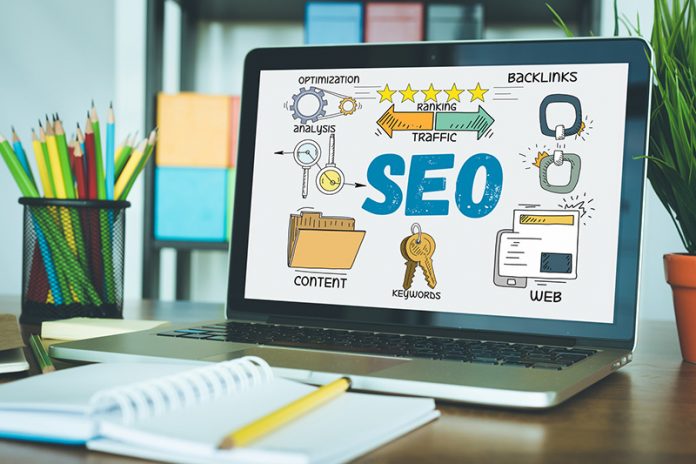 Not every digital marketing agency has experience with every form of digital marketing. So, if you need SEO work done, be sure to use a SEO Company Melbourne that also specializes in site design.
Hiring a digital firm in Melbourne that specializes in web design is the best approach to avoid a web design disaster. In case you needed more convincing, here are some more reasons why outstanding web design is critical to the success of your organization.
1. Make a Good First Impression
A user's first impression of your website is 94 percent determined by its design. That's a sizable proportion! This statistic comes from a research named "The Effects of Aesthetics on Web Credibility". So, if your website looks amazing – and includes valuable relevant material, as we usually emphasize on our blog – your reputation with potential clients skyrockets! However, if your website design is mediocre or takes an eternity to load, you're in danger. Your credibility and corporate likeability will suffer, and customers will leave your website as soon as possible.
2. Showcase Your Products & Services Page 
86% of visitors will go straight to your products or services page before visiting any other page on your site. Please do not tuck this page away in a dark corner of your website. Your visitors must understand what you do, as well as if your services or goods are relevant to their needs. If consumers get lost trying to find where your services are hidden, they'll quit your site in a huff and never return.
3. Content: It's Critical!
Did you know that your potential consumers will read your material for an average of 5.59 seconds before making a (very rapid) decision on its relevance, quality, and credibility? That implies you must create the highest quality SEO content possible in order to attract potential clients. So, in addition to a visually appealing website design, you'll need high-quality content to give that design depth and make it relevant to your customers. Consider putting some of your material in various formats, such as films, info-graphics, charts, or interactive components, to make it simpler to consume.
4. Visitors Will Not Return After a Negative Experience
Just like physical clients, if a visitor has a negative experience with your organization via your website, they are unlikely to return. This is especially true if it's their first time here. Any minor hiccup, such as a website taking a few additional seconds to load, can quickly turn off potential clients. So, to keep visitors coming back, make sure your website looks fantastic, operates well, and has amazing content!
Need a SEO Company Melbourne that specializes in SEO and web design?
At Platinum SEO Services, we provide essential services in SEO, content writing, social media, business growth, and website design to small and medium-sized enterprises. We offer everything you need to optimize your digital marketing under one roof. If you know you need to enhance your website design but don't know where to begin, give us a call immediately.