Pinterest is one of the widely used social media sites. Well, before actually starting to use Pinterest, it's important to check whether Pinterest is actually useful for your website or not. Yes, there are many such questions related to the use of this social media site.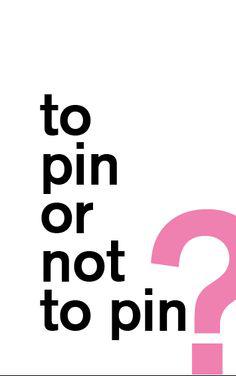 Here, we have provided answers to some frequently asked questions about Pinterest:
Best Way to Increase Followers on Pinterest: So, you are interested in increasing the number of followers of your Pinterest account? Yes, everyone wants to know this. But, before actually getting followers; it's necessary to promote your account.As without being aware about your Pinterest account, chances to get more followers are very less. To promote your Pinterest account, you can upload the photos of your pin board on Facebook and other social networking sites. Make it easy for followers to follow you and this can be possible by adding a "Follow" button to your website. It's advisable to get "Pinterest Facebook App" installed.

Make sure you pin some unique informative content on your Pinboard. You can add 10 to 20 pins per day. Your Pinterest account should look beautiful, brand consistent and inspiring.

Qualities of a Perfect Pin: A Perfect pin on the Pinboard must be around 720 x 1200 pixels with a real background without any human faces. It will be nice if it has a small logo in the corner. A pin having no face seems to be more personal than promotional.
What's the best time to pin and how many? One can pin anytime without shocking the followers. However, it's recommended to pin across the day in order to increase the chances to reach more people. It's recommended to add few pins every few hours.
Type of Pin descriptions: Pin descriptions should be engaging and actually interesting that can tempt buyers to read and take a look at it. The descriptions should cover answers to all questions such as Who, what, why, when, where and how?
Sharing Products: The 80/20 rule must be adopted while actually pinning the products on the Pinboard. Hence, add the product pins to any particular pin board where 2 out of 10 pins are promotional.
Ideal number of boards: For brands, the boards should be between 25 and 50.
Are Rich Pins necessary for your brand? Those pins that have extra information added are known as Rich Pins. This extra information means Item price, whether the item is in stock or not, where the item is sold. Extra coding offers every Pin a perfect title which catches the attention of the people.Once Rich Pins are added for any brand then all pins added are made Rich. Hence, it's important for brands to have rich pins.
Use of Pinterest Analytics: Using Pinterest Analytics is very important for your brand as this will help you to identify the top pins, boards having maximum re pins, clicks and impressions as well as deep analysis about the audience and website traffic.
Type of boards: Boards that are trending such as holiday boards, seasonal boards must be used keeping in mind the type of product or brand we are actually targeting using the Pins. Having a good variety of boards is necessary despite of what actually your brand sells.
Optimizing images for Pinterest: Several brands are actually interested in knowing how they can quickly optimize their images in order to perform in a better way. Certain things can be done very easily to optimize the images. These are as follows:

Cropping: Always crop the images up to the size of 720×1200 pixels.
Brighten: Images must be bright as later those will be darkened by Pinterest.
Stacking: Make use of some horizontal images which can't be cropped
Add Text: Add text to recipes, home décor and other such topics in order to promote more clicks and re-pins. Everything can be done easily using Photoshop.
Wind Up:
Hope these questions will solve all of your doubts about Pinterest. To know more about Pinterest and how to make its maximum use for increasing your online presence, get in touch with Platinum SEO, Best SEO Services Melbourne.