Till now, we are aware about the importance of Google Adwords. It serves to be a very powerful tool in getting sales and reaching new customers. However, when used incorrectly; Adwords mistakes can lead to wastage of money.
Any ad campaign that is developed in improper manner can lead to wrong traffic or any campaign that is not compelling enough can be easily thrown somewhere in the competition. Irrespective of the mistake; the end result can lead to spending lots of money which in return yields less return on investment.
There are several mistakes made by business owners while using Adwords and these can be easily avoided in order to make most use of Adwords. Let's see what these mistakes are and how it can be avoided.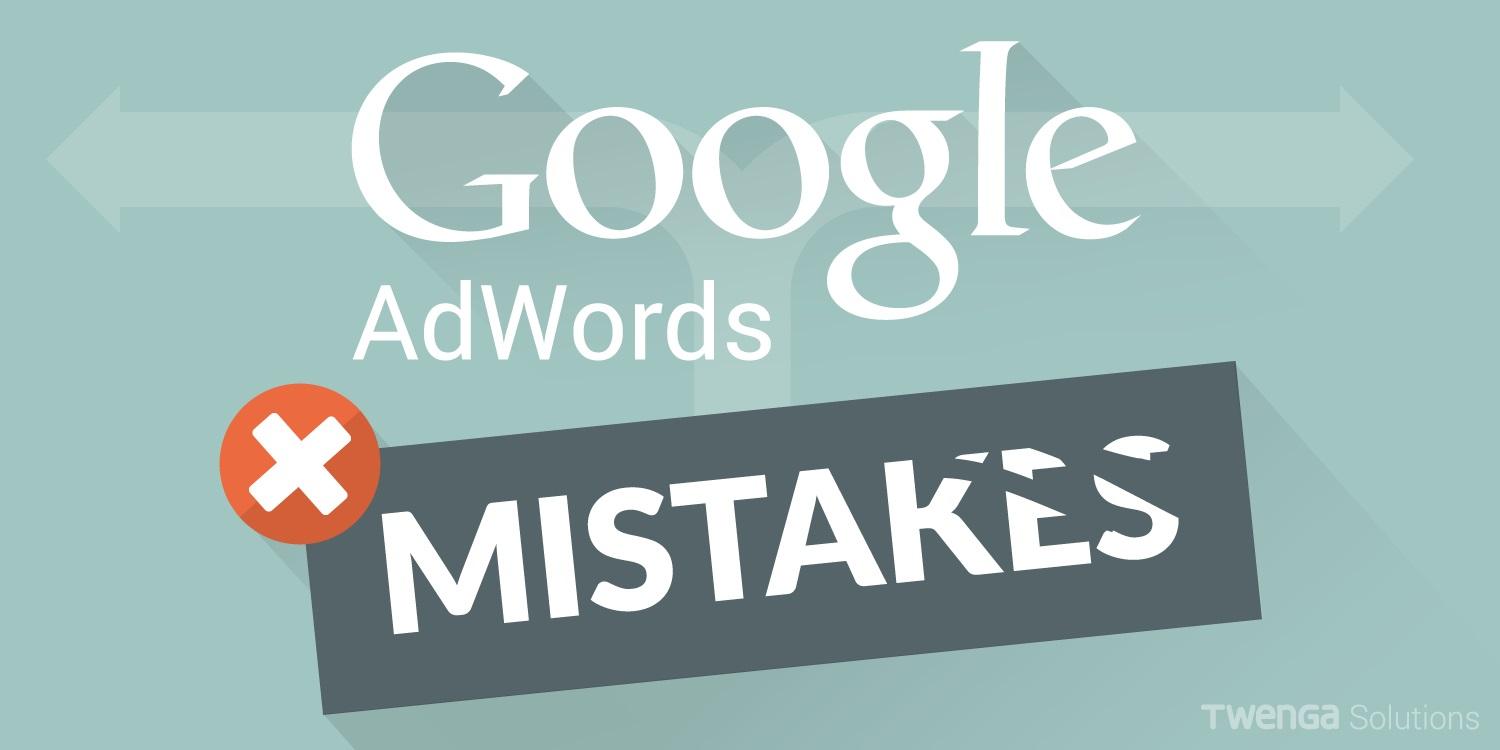 Mistakes to Avoid in Google Adwords:
Simply focusing on Search and Display: Search and display are important but these are not the only things to be focused on. Yes, this will help your ads to get seen by most of the audiences however it is not a good practice to follow.

Every network has different interactions from people. Ads on search network are shown to appropriate customers for whom the ad is actually meant to be. On the other hand, display ads are seen on relevant blogs and websites to all those who don't like shopping.

It is advisable to run separate campaigns for both the networks. This will help you to optimize each campaign in different manner for different target audience.

Wrong Keyword Match Types: Campaigns must begin with exact keywords and phrases. It is necessary to begin with broad match keywords which help to get traffic in huge volume. Traffic from broad match searches is less likely to be relevant and hence at times you will have to pay then what is converted.

Ads will get high click through rates with the use of exact phrase match keywords along with higher CTRs which means better quality scores which can lead to cheaper cost per clicks.

Avoiding Negative Keywords: Negative keywords are used to block ads from being displayed when certain words are used in searches. Let's say you use Adwords to attract customers to your web designing firm. Here, if you don't use "school" as a negative keyword then your ad will be shown even to those who search for "web designing training schools".

This can lead to reduction in click through rates thus reducing quality scores and bringing non converting traffic to your website. It is necessary to set negative keywords to avoid non converting traffic.

Campaigns undivided as per devices: So, when you will first launch a campaign by default it will be visible on each and every device. At initial basis this can seem to be advantageous as it generates maximum volume but the behaviour of people vary from device to device.

Several pages may fail to get displayed properly on mobile devices and this can lead to huge problems. Hence, it is advisable to create separate ads and landing pages for desktop as well as mobile users.

Then later these can be optimized as per the devices so that you can get best conversions.
Take Away:
Next time you use Google Adwords, make sure to refer to this blog post and avoid these mistakes if possible. This will only help you to generate sufficient ROI. For more such tips and guidance; stay tuned to Platinum SEO; an esteemed SEO Company Sydney.