The title might sound weird! How come voice can be available in SEO? If you talk about keywords, text then we can understand but voice!!!
So guys, there's nothing to think much about it because this is all about Voice Search. Remember that when you tap the mic available on the right side of Google search box and speak something to search something and then based on your speech; you get results from Google.
This that you speak is your voice. So, do you know it is also used by someone else to find the results? How it is used? By whom it is used and how it affects SEO? All this discussion is covered here. So, let's begin: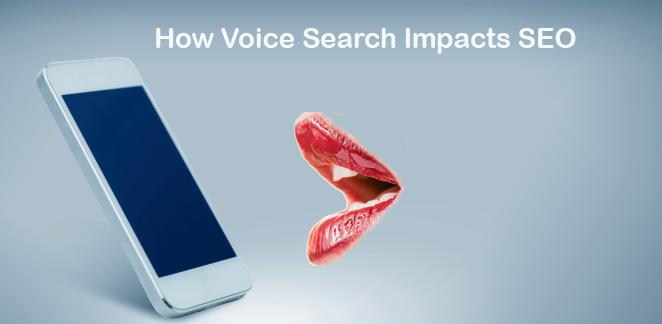 Voice Search and Its Impact on SEO:
SEO Landscape is changing constantly. Voice Search which we have seen in Siri, Cortana and Google is now becoming more popular thus making it strong influencer for future developments or we can say changes in search algorithms.
How it Works?
This is a very well known concept but now Google study shows that voice searches are increasing day by day and it has doubled today then what it was in 2014. Its demand is constantly increasing especially among younger users.
One such study conducted by a well known firm in December 2015 showed that 60% people started using voice search in 2015 and nearly 40% started using it during last six months of 2015.
How Voice Search Impacts SEO?
If we compare voice search from traditional searches then it is totally different in terms of use as well as response. While typing we just use related keywords say "Restaurants in Sydney" and while in Voice search we will say "Which is the best restaurant in Sydney?"
This makes the difference. For SEO Professionals, it is now advisable to consider voice search as an important factor while using voice search strategy which mainly focuses on giving answers to the several number of conversational search queries.
It is necessary to have a proper plan of action for voice search which leads to content rich web environment as well as satisfies all conditions of Google Panda. Language search also plays an important role here and based on that; various tactics to reach and get engaged with audience also works out.
In other words, Voice search SEO is one such reason to get rid of unnecessary keyword spamming techniques for creation of useful content for target audience.
Take Away:
Try out voice search for your business and find out how it works? Need any extra advice? Get in touch with experts at Platinum SEO; a well known SEO Agency Perth and get complete guidance about Voice Search.
Keep connected with us to have lots of knowledge about SEO hip and happenings and yes don't forget to give us feedback for this blog post. Happy to hear your views about how we share things and how they help you and where there's a need of improvement.