Customers believe in satisfactory products and good after sales service. Similarly, on a website all that people would require is a quick response for their issues. Imagine, you have an urgent complaint to make for your product's purchase but you get no response from the company. Suddenly, you find a chat window and see immediate response for your queries. So, what is it that all the customers or clients who are investing in your company looking for? It is an instant and less time consuming responsive web design of a website.
Questions to ask are many but whether there are solutions for all might be doubtful. Web designs have evolved from time to time, keeping in mind the use of technology and updating of software. A responsive web design takes care of all these doubts and makes it more flexible for every user that logs in to your website. Above all, it also takes into account the number of users that log in by maintaining a database. This helps your company to send offer details accordingly.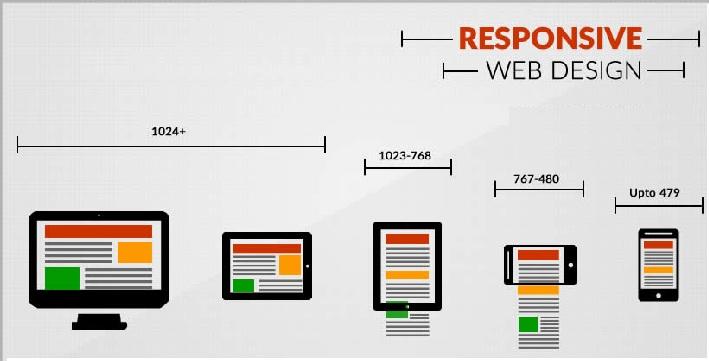 User friendly websites are found in plenty but all do not live up to our expectations. It is always advisable to hire a skilled responsive web design team who will guide your company with enhanced designs and user interactive resources. Re-sizing your website according to the devices used is an important aspect while web designing. With a mix of cascading style sheets, templates, layouts and grids, a website can be made more attractive for the customers. The latest trend in the web design industry keeps your website intact with changes and encompasses all the elements accordingly. A responsive web design is the most preferred option by companies as it helps to show the website in a creative way by adjusting the images and texts. The customer finds your website to appear like a "virtual business card" which lists all the details needed by them. This design is helpful since it is less time-consuming, more appropriate for smart phone and other devices and cost effective too. Resources are used to its utmost utilization in order to prepare standalone websites with additional features and maintenance options.
The recently turned desktop version of a website to phone version has increased the views to various e-commerce websites. The credit goes to responsive web designs which scale themselves and provide a better view for their respective clients and customers. The web design company also helps you to focus on re-design of your websites or any improvising needed to bring the competitor down. So, it is time for all of you to gear up, pull up your sleeves and fight a race on designs to claim the best. Start-up companies can gain a huge benefit using this approach of web designs and this would encourage getting more visits.
If you are looking for a company that provides effective responsive web designing that will give you that winning edge, look no further than Platinum SEO.