SEO has become an essential component for companies to function in this competitive environment. Search engine optimisation facilitates appropriate positioning of the website, such that it can be conveniently found by users and used for completing buying process conveniently. Apart from this, SEO is also useful for companies to boost their sales and increase profit. Hence companies with optimised website can expect their clicks to successfully get converted into sales.
Understanding SEO
The ultimate goal of SEO is not to cheat or play games with the users. Instead, SEO is done with specific purpose in mind as mentioned below;
SEO is carried out with an intention to provide users with great and seamless browsing experience.
The intent of website gets communicated to the search engine such that company's website becomes relevant for specific kind and form of research.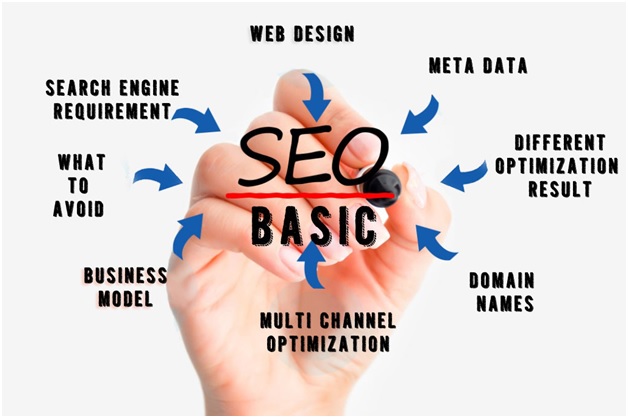 What does SEO comprise of?
Once the purpose of SEO has been established, both company and service provider should take attempts to gain thorough understanding of basics of SEO;
The website is prepared like a cake: While links, social media and paid search act like an icing, the informative and unique content on your website contributes as sugar in the making of the cake. One should keep in mind that without the proper addition of sugar, cake shall be tasteless and boring for everyone and nobody would make an attempt to consume it. Thus the presence of both the components is essential in the website and it should be carried out appropriately to increase the traffic.
What are search engines searching? Search engines are functioning to direct users to most relevant and informative content. Hence to stay on top of search engine, SEO take due attempts to understand expectation of Search engine in terms of;
Content: For a website to be listed on top of the search engine, they must have relevant text, title and description on the web page.
Performance: Websites performance also plays an important role and adequate steps should be taken to improve it.
Authority: One should ensure that their site has relevant and enough content which can be linked to other sites. This can really help bring more traffic.
The experience of users: It is important for the website to be easy for users to navigate or look user-friendly.
What factors can go against a web page: While every search engine has certain expectations from a web page, there is certain other features as well presence of which is not at all supported by search engines. Some of the attributes which are a complete NO has been mentioned below;
Shuffling of keyword: Overuse of keyword on a web page is the least recommended thing.
Purchase of links: When it comes to SEO, buying of links is the least recommended thing to do.
User experience: Websites should take concrete steps to make the whole experience of users an easy one. If in case users have to go through lots of difficulties in surfing the website or exploring content, then it might lead to increase in bounce rate.
Understand the business model: This is yet another essential factor which should be given due consideration by companies. The business model should be well understood in terms of
What is a conversion for business?
Is the content appealable to the eyes of users?
What is the goal of a company?
Conclusion
Following above mentioned basics can really help companies implement an effective SEO which shall not only increase the visibility of company's website but also bring in more sales and profits to the company. While a variety of SEO Company Sydney is offering SEO services, Platinum SEO services are one of the most renowned names in the market. The company is competent in delivering quality services to clients that are close to expectations and needs of customers.