Now days, content marketing has become the centre of SEO world. According to recent statistics, business firms that use content get 67% more leads as compared to those who don't. Content marketing has innumerable benefits which involves some level of work like as identifying the right tools to boost your content marketing campaigns.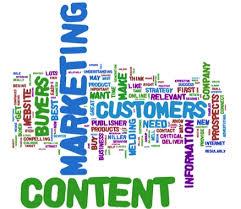 Here, we have come up with some useful tools that can be used to enhance content marketing campaigns as well as help to grow your business.
Tools to boost Content Marketing:
Squirrly: This is a WordPress SEO Plugin which helps to do keyword research in the post editor itself. Using this tool; one can increase the number of readers. It is useful to those who have very less knowledge of SEO.This is perfect for those who wish to write human friendly SEO content. Apart from just optimizing the content, it also allows you to measure the success of the content optimized. One can also find the most relevant keywords for the articles based on the particular keyword that you have entered.

Squirrly shows the phrases that are trending and useful for writing content that can be easily shared.

Google Trends: Google trends are used to display the popularity of a specific search term. This shows from where the users are searching and how often they search. With this tool, one can stay ahead in the keyword research.This helps you to see which keywords perfectly suit your content strategy and what regions must be targeted. Google trends have many search related features that are useful to the content marketers.

Some important Google trends are as follows:

Trending searches
Trending on YouTube
Top Charts
Google Correlate
Explore

After doing keyword research with the help of Keyword Planner; one can run keywords through Google trends as these show a list of related search terms once the keyword is entered.

With the help of these Google trends, one can also prepare yearly editorial calendar for content marketing campaign. This is the reason Google trends displays the events and topics that get more traction at some particular times. This is a perfect way to know what people love to do and what they are talking about.

Ahrefs Content Explorer: One of the best ways of creating content is to search for most shared content in your niche. Follow the structure and then try to recreate the similar ones. Ahref Content explorer is the most recommended tool to do this.Using this tool, one can know about top performing content on social media as well as love to see keywords used in the content and the same keywords can then be used to develop your own content.
Keywordtool.io: This is a free tool that can be used for finding the words that people use for searching on Google. It uses Google's AutoComplete to offer great keyword ideas by offering suggestions for long tail keywords.The tool is compatible with 83 languages and 194 Google owned domains. Keyword tool.io allows users to transfer the entire keyword data into a spreadsheet where they can examine and classify the same into different categories.
Wind up:
So if you have right tools in your hands then you can improve your content marketing. Make your website and blog more effective so as to get maximum amount of traffic. Need more updates about improving content marketing strategy then stay connected with Platinum SEO; SEO Experts in Sydney.