As soon as you invest in something; the next day onwards you keep waiting for the return. Yes, return on investment is such a thing for which one loses patience and it is the thing that one needs instantly.
However, in case of SEO; it takes time to generate ROI. It is not done overnight. The time varies from several days to months or we can say years. After certain span of time only one can see impact of web traffic.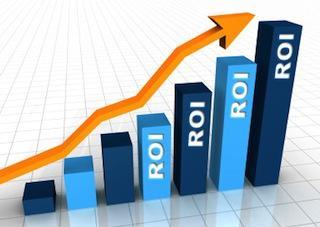 Best SEO Strategies To Generate Positive ROI:
So, why SEO takes such long time? Here are some of the reasons for which brands need to wait to see positive ROI from their SEO strategies:
It takes time for Search Engines to get your content: It's a wrong notion that Google will index your content as soon as you press "Publish". It takes time to find the content and then determine the value of the URL with thousands of search queries.

For new websites, it is even difficult to get noticed. If there are very few links to your content then search engines may not even be aware that you exist. Hence, it is necessary to share blog posts, articles and case studies on related sites as well as on the social media business pages.

Slowly, search engines will identify the links and then will start indexing and ranking the content in appropriate manner.

Quality Content takes time to get links: Let's say if you are publishing valuable content then it will be quickly shared with audience on various online channels. This can be on social media networks as well as websites and blogs.

The longer your content is available, the more back-links it will get. Back links are one of the biggest off page SEO ranking factors.

Suppose, you have written some content which showcases your knowledge in that particular field and will also be helpful to people then it is published online but even though it is of good quality it doesn't get good rankings.

Reason: lack of visibility. Now, in order to boost this visibility; the content will then be shared on various forums, blogs, social media sites like as LinkedIn, Twitter etc.

The post will then need additional links as users of those platforms start sharing it with their peers and hence because audience consider it useful; it is shared the most.

As a result, it is ranked higher in Google search results. So, in such cases we can say that a significant ROI is produced in visibility, rankings, and engagement etc thus getting leads in bulk.

Here, within less span of time; SEO offered its results.

Developing Authority also takes time: We all are aware about Moz. It offers various search marketing tools including Page Authority and Domain authority metrics.

This helps to forecast whether content will get high ranking in search results or not. Websites without strong back link profile lack these authorities and so content on such sites doesn't rank well.

So, make sure that you can always increase the website's authority by constantly publishing valuable content. The more you do this, the more enhanced your domain authority will be.

Authoritative domain always boosts the search engine ranking potential for all the content. It is necessary to stick to the SEO until it generates sufficient results. If you follow best practices then it will always offer you best returns.
Take Away:
Investing in SEO is like purchasing a house which will be your asset for long term where as using paid search is like having apartment on lease where you will have visibility till the time you are paying for the same.
So, think several times before investing in SEO. Always choose a right SEO Agency so that your hard earned money is not wasted.
Hope this blog post will suffice your questions related to delay in returns when it comes to SEO. For more such details, stay tuned to Platinum SEO; a well known SEO Company in Perth.