Everyone is aware about basic blogging techniques because everyone knows that blog is an important part of the business. There's an entire system organized for creating and publishing the content and some also have a content promotion strategy developed.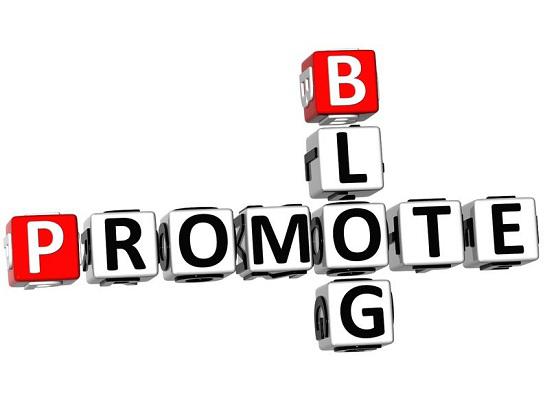 But still, updates go on as IT is a field that keeps on constantly updating. So, today we are again back with some new ways to promote your blog in an efficient manner. As time goes on, it's advisable to remain flexible and adaptable to such changes.
If you are a blogger or if you have your own blog then here are some tips that can be useful to you to get the desired audience:
Developing Audience for your blog post:
Writing a blog post and publishing it is just the beginning. If you really wish to catch the attention of target audience and more time must be spent promoting the content at several locations. There are various ways which must be used to promote your blog post.
Several ways for blog promotion:
Twitter: Submit your article to twitter and schedule some additional tweets. In order to make most use of this strategy, add a new spin on these tweets by just tweaking your title a little bit.
Google+: A perfect place to post your blog using social platforms is Google+. This increases the chances for better visibility. It's one of the useful networks to develop relationships by increasing number of +1s and easily share your content.

Google + is considered to be the best way to boost visibility of your blog posts, if used the platform in a perfect manner.

Pinterest: Pinterest is a platform that provides lots of images and allows to post or re pin those that you like the most. Share your blog post and maximum pins. In order to develop perfect pins, certain things must be borne in mind which are as follows:

Avoid using human faces to get more faces.
Make most use of images that contain plain background to get more pins.
Try to get the images having red colour as such images get more shares.
Make most use of portrait style photos to get more pins.

Develop an image which expresses the value of the article as compared to that of simple pins for featured images.

Facebook: It's advisable to post articles on Facebook with some awesome graphics as well as simple status updates that are aligned with the blog post. Always make sure to provide a link to discussed articles and also add eye catching advertisements with a view to promote your articles.
LinkedIn: Share your latest article to the LinkedIn profile as well as any group where you are added into and which allows you to post and share the content. Several groups on such social networking sites provide a perfect opportunity.
Apart from this social media sites, there are several Blogger communities which are useful to post your blogs and see it being helpful to some of your friends. Through Blogger communities one can easily connect with individuals who are interested in the type of topics you actually write.
Some of the well known Blogger communities that can be used to post blogs are as follows:
Triberr
Social Buzz Club
Biz Blogging Buzz
Viral Content Buzz
Wind Up:
Ways for blog promotion are endless, mentioned here are few of them. However, for people it's very difficult to make proper use of these tricks and tips. So, if you really wish to get some guidance on creating effective blog posts as well as making proper use of these social media platforms then stay in touch with Platinum SEO, Best SEO Services in Melbourne.