The proper recognition of social media sector is still hidden from the world. However, it is a declared notion that you can flourish your business if you use the advantages of social media completely. A startup company can enhance its online presence by getting digital world on its side, but it cannot be said an easy task.
So, if anyone finds difficult to handle social media marketing, then outsourcing is the best option. It is also a lucrative opportunity for those who want to start their own business by providing Social Media Services to other companies. These companies are very professional in providing at par services in the time bound period. The companies that are hiring a professional company for their social media marketing will get the following advantages:
Driving Traffic:One of the major benefits from well-built social media marketing is to attain your desirable traffic. This traffic will involve people who visit your website after executing searches based on keywords for which you will rank with search engines. If your web site does not possess effective SEO based on relevant keywords, then there are negligible chances to get significant traffic.
Make your Brand Popular:To achieve incredible marketing success, putting your brand in the limelight is paramount. When a compatible company focuses on your social media marketing, there are chances for a sure and improved visibility. When more people will see your brand repeatedly, they will become more familiar.
Inexpensive exposure:You can promote yourself in reasonable costing. The company will create quality content as per your brand, service or product to be seen through social media. Some of the parts of social media exposure are free that is dependent on the viral effect on your website. You can also purchase advertising in cost-effective prices.
Conversion rate improvements:When people will find you online, you will experience higher conversion rates. The company will make you visible on social media so that people can interact with your website and purchase your product or service. It cannot be said that every visit will turn into a sale, but the chances increase as the traffic.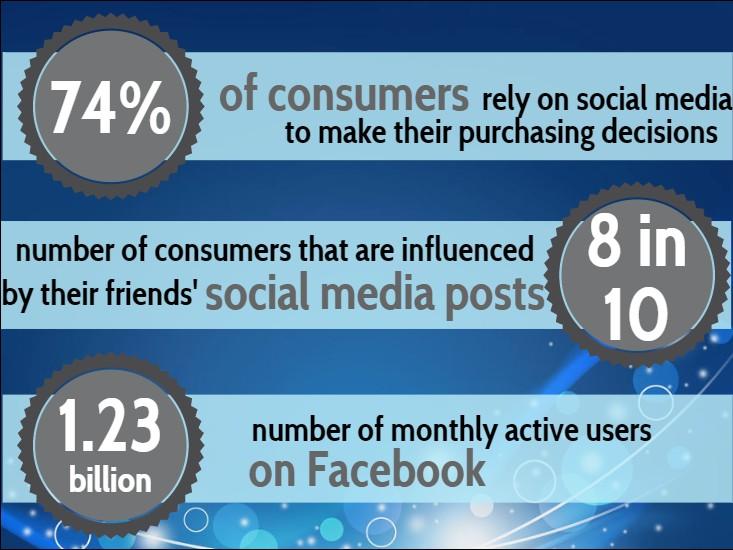 It is mandatory to improve your Social Media Efforts if you are a small business owner and are willing to increase your social media presence. You should opt the following advice:
Social Media is dissimilar with conventional media: you can regularly update it with a tweet, posts, video and photos. Always use interesting sources to attract your audience.
To attain desirable results perform impeccably: assess your audience interaction statistics or social media metrics and monitor social media activity for a set time.
Remain consistent: this feature helps you to maintain your customer base for a longer period.
Be ready to sudden changes: it is not a standard office job, where you have to do the same work every day. Here, changes happen and to cope up with the constant modifications, you have to evaluate and re-evaluate each and every element of business as well as social media.
Wind up:
So, now get ready to get the benefit of social media tools and be a part of this evolving world. To get assistance regarding maximize reputation on these social platforms, expert advice is must. For result oriented advice, be connected with Platinum SEO services, Internet Marketing company Melbourne.