Nowadays, people do not think about media in the same way as they once did. With the surge of technology communication channels continuously emerges in new ways and customers, can now participate actively in marketing messages. With the involvement of the general public, it is now called as media engagement in spite of media consumption.
With the increased use of advanced tablets and smartphones, mobile media is making the path for public to connect with information and entertainment and encouraging them to make retail purchases.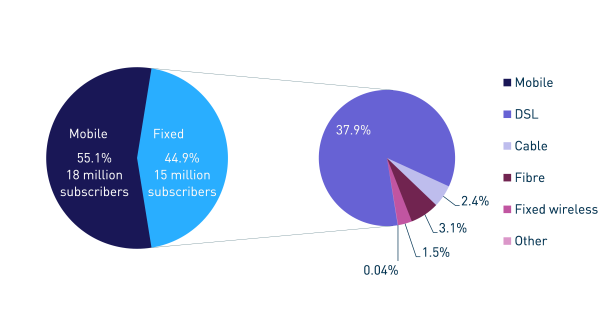 Evaluate Below Mention Facts Related to Mobile Usage:
Almost 60-70% of mobile phone users play games on their device.
47.8% of mobile phone users login Facebook through their phone.
46.7 million Smartphone users show presence on Twitter.
More than 70% of mobile phone users use internet facility on their phone at least once in a month.
More than 103 million mobile phone users viewed video in 2014.
Television on the go:
As per Nielsen's Total Audience Report 2014, adults spent an average time of 272 minutes every day watching live television and watched time-shifted television for duration of 30 minutes.
Netflix states that about one-third of its subscribers view streaming video daily and 75% do the same weekly.
Digital Content is Mostly Preferred by Adults:
Now a days people prefer to read newspapers online and this mobile-only newspaper audience has grown by almost 85% in the year of 2014. In conclusion, it can be stated that 80% of internet-using adults, engage with digital newspaper content.
Females of age 18 to 24 years have an incensement of 173% in engagement with mobile newspaper content in the year 2014.
Media-Specific Messaging
Newest technology has made the ability to customize and make it a reality. Media engagement data can occupy the minds of marketers, and you simply cannot absorb it completely.
How Social Media is Affected by This Change?
As you know about television's prime time evening hours, the same Exists for Social Media. Social media channels like twitter, facebook also have their prime times which are listed as follows:
In Abstract:
Twitter: The best time for posting is between 1p.m. to 3p.m. on weekend days.
Blogs: More views are expected if blogs are posted weekly. The best time for posting is around 11a.m. on Monday, Friday and Saturday.
LinkedIn: Tuesday and Thursday are very busy and traffic crests before and after work hours.
Posts that are updated between 7-8:30a.m. and 5-6p.m. gain maximum number of views.
Facebook: 80% of mobile users are found checking their Facebook accounts early in the morning and thus, the best posting time is 6-8a.m. on weekdays.The time slot of 2-5 p.m. is also good.
Pinterest: This site is viewed more than any other site, which is almost 16 minutes per single visit.The best day to post is Sunday between 2:00 to 4:00 pm.
This shows how one can schedule the blog posts to get more views and increase traffic. These timings will make sure that blogs must be posted keeping in mind how and when users come to that social site. It's important for those whose main aim is to get more customers from social media sites. Hope these details, will be useful to our readers to plan the blog posts and generate maximum returns on investment.
To get the work done if you need any expert then Platinum SEO, one of the SEO Agencies Adelaide is always here for you.