We all are aware about integrated marketing in the advertising community. The original idea of integrated marketing was to separate the lines for creative, media, television, radio and print then arrived digital marketing.
In 2015, advertisers felt the need for the message to reach to maximum audience and this was only possible with the use of Integrated marketing campaign which included all means of advertisement like as television, radio, print, digital etc.
All these are used to develop a reach and frequency which can never be accomplished in a single medium. Here, we have mentioned some of the well known integrated marketing campaigns where advertisers have spent good amount to create brand awareness.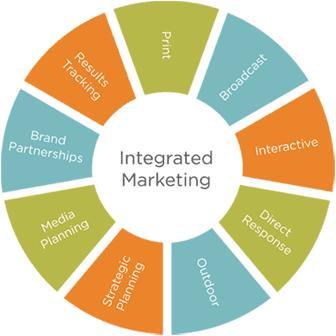 Examples of best Digital marketing and Print Advertising Campaigns:
Always #Like a Girl Campaign: There are several products that are difficult to be advertised as compared to others. Among them, Feminine products are the ones that some advertisers find it difficult to advertise.

For this, research is to be done and then different factors that influence the target audience are to be found and then several ideas are to be gathered together to prepare a perfect advertisement.

And with a perfect idea, a campaign is developed. Later on, to create the documentary for the advertisement some experts are to be hired which reveal how the product can be displayed.

In short, we can say that campaigns are developed by ideas, with the help of experts and then later on tag lines are added in such a way that it makes the advertisement interesting.
Then the hash tags are used which are useful in developing public relations.

One such campaign developed in similar manner got an amazing global response and its YouTube video was watched more than 850,000,000 times in more than 150 countries. Hash tags for that video were used endlessly on twitter and Facebook to communicate the brand's message.

Such campaigns can also serve to be the most awarded ones.

Campaign For Airlines: Another best example of Integrated marketing is the campaign developed for Southwest Airlines. Southwest Airlines has been one of the low fares and high value.

As it started progressing, it became more difficult for the company to convey its message to the audience as other airlines started creating awareness for their brand. The airlines claim to offer best value.

It recently launched its new campaign which included a combination of television, radio, print and digital assets to communicate their value. This campaign also shows a micro site developed by a well known digital agency.

This micro site shows hidden airline fees levied by competitors like as American Airlines, Delta and more. There are also many interactive components to the site that allow visitors to take a quiz known as Fee or Fake; here the site highlights the fees levied by competitors.

This campaign created a lot of buzz on Twitter and Facebook. At present, most of the twitter users have adopted hash tags and are promoting the airlines on their own.

Cancer Research UK: It is a campaign that compels people to think how a small sign can help to cure cancer. This campaign developed by a well known advertising firm combines television, print and digital to spread the word for contributing money for cancer research.

The campaign has a tent pole where everyday things like as GYM and lab equipments are developed in such a way that they look like small signatures. This film is supported by print and digital ads.

The campaign was highlighted via print, digital media to make sure that a proper message was sent to the constituents who wanted to hear it and as a result, this campaign was declared a huge success by UK based cancer research.

Its website followed a similar road map to signature campaign and it has succeeded in saving more than 1000 people by convincing them to visit a doctor if they had enough cough for more than three weeks.

TV ads with Football Players: There are several integrated campaigns that are planned as multi channel messages from the beginning. At times, its creativity is so enticing that the advertisement fans forward the message with their own versions.

This campaign was started in 2014. It faced scrutiny with both Comcast and Better business bureau for false advertising. This campaign is no longer available and hence TV ads have made their target to a more fertile field of sports marketing.

A quick search of Google images shows thousands of fans creating memes. You can visit a sports message board or a Football Fan group on Facebook without viewing those fan created memes.

TV says that it has no plans to shelve the campaign despite threats from Comcast and BBB. During the next quarter, the company gained 149000 subscribers from this campaign.

Nike Respect: You will rarely find true sport legends. What happens when a sport legend retires? To offer respect to that legend; previously there were standing ovations, parades, commemorative items and lots of celebrations for legends retirement.

But there has been never a far reaching digital effort like the one hashtag # respect which was developed by a well known advertising agency. With most of the integrated campaigns, the campaign with this hash tag was an inspiring one.

It depicted the famous New Yorkers of all stripes tipping their hats to offer respect to the sports legend for his accomplishments. The campaign used television, print, outdoor and digital media to offer homage to him.

The campaign reached 44 million unique individuals online and was trending on most of the social media networks such as Facebook, Instagram and Twitter. This video inspired several fans to create their own and post on various social media platforms.
Wind Up:
In this way, we can see that an integrated marketing campaign gets more traction as compared to individual ads. These campaigns have a combination of print, digital, radio and television and all work together to do a better job of spreading the message to all the audience.
These campaigns work better those that rely on only one channel.
So, are you interested to get such marketing campaigns developed? Then stay tuned with Platinum SEO; a well known SEO Services provider in Melbourne.