Social media marketing is often looked with an attitude of "bigger is better". It is truly said that more the followers, it is better for your business. More likes means it is better. It shows that you are truly loved and in demand by your followers.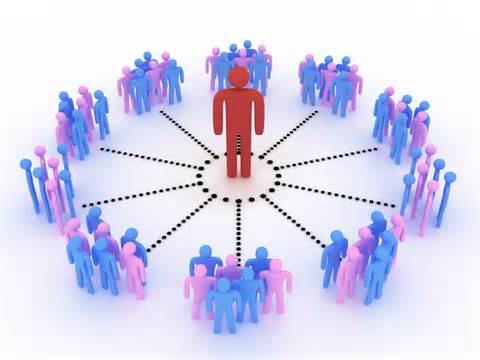 Effective B2B Digital marketing is not an easy task to handle. But, it needs a well planned strategy to make most out of your online strategy. Sometimes small numbers are good enough because you have sufficient time to target right audience for your blog or social media.
So, what is Community in Digital Marketing?
Basically, Community is a group of like- minded people. But when it comes to digital marketing, the definition of Community changes completely. Here, community means small group of potential fans that construct a complete client base as well as business network.
Such kind of groups can be considered as community because these people share a common idea as well as a leader. Follower counts can be increased to an extent in order to make a successful digital marketing.
The main thing is to attract and engage your tribe, to those who are really paying attention and get information properly. Suppose, if you are doing this right then you can see enormous followers increasing in your community.
These followers will represent the targeted customers instead of vacant places. In order to build a perfect community one can use Facebook, Twitter as well as other social media sites. This will help you to unite your tribe and achieve a specific goal.
Know your Community:
The process of developing community begins with understanding people who actually make up your community. Take a glance at your customers as well as those of your competitors. See where their maximum time is spent online.
Once these demographics are known then it is an easy task to identify how these people spend their time online by their income, age, gender as well as medium preference. Once this data is gained then it becomes easy to target people who can easily get fitted in your community.
Another good way to develop a good community is to make most of your personal network as well as your current customers. Ask them via phone or in person as to how they spend time on the internet.
Examine the type of links they share on their professional networks like as LinkedIn, prepare a list of brands, publications and sites that are mentioned. This will give you a clear picture of how your audience like to spend time online.
Stay connected with Community:
Once the community members become regular then connect with them with a proper strategy, few of the strategies can lead to good investment and then developing your community will give you long lasting results.
Once this is done then keep a note of your customer's day to day life and technology usage. See the number of tweets or LinkedIn posts they prefer to see and get engaged with them in an easy way. Know the amount of content you need from them.
Make sure you post your updates on the preferred post times of different social networks and then frame your digital marketing strategy accordingly. When it comes to digital marketing; make sure to concentrate more on quality instead of quantity.
A simple group with few followers can also help you to reach goals if these are represented in a proper dedicated as well as engaged population. So, the first step is to develop a proper community and then start applying your digital marketing efforts as per the need.
Wind up:
So from now on if you wish to get best out of your digital marketing then prefer to develop a perfect community first and then start applying your marketing efforts. To know more about various digital marketing techniques get in touch with Platinum SEO, SEO Company in Perth.