How social media can be actually useful in such a way that it increases the leads as well as helps you to achieve the targets. So, here we have come with a completely new social media strategy that will definitely make you successful in your online business.
Now, it's time to redefine your social media strategy so that it can be framed properly in order to achieve the targets. Here, we have outlined some of the principles in psychology which will help to develop social media plan in such a way that actual human behaviour can be driven via various social media platforms.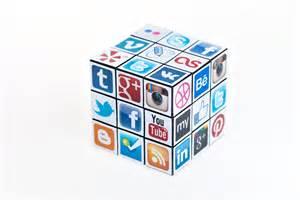 Digital Marketers are often involved in some particular methods to be involved in creating a perfect strategy. Sometimes, they are ruled by data, analytics, insight and technology and hence forget the fact that we are actually dealing with humans.
Data is just a measurement, a clue that gives an idea as to how things are working. Technology is not marketed but we use technology to market the products. So, in short data and technology are just the tools that help us to promote the products but still we fail to target the actual human mind.
So, before actually marketing about any product or service; it's important to study the human brains and achieve the results. This is aptly done by Apple geeks. The reason they directly targeted the human brains and actually discovered why, how, when and what of people and based on that; plans are developed to get the results.
Similar why, what, when and how must be applied in social media and a complete new approach can be adopted to reach the customers via social content and this makes it necessary for people to act and communicate in the similar manner as one or the another.
New Approach to Social Media Strategy:
We are aware about our business as well as how we do it but we certainly forget why we do it.
The question why you have a company, what's the purpose as well as mission of your business must be known by every business owner.
While developing any social media plan, we first ask "what" and explain people what they need to do? But first of all we must be clear as to why we want to get it done and from whom? Big well known firms like Apple actually begin with Why.
They are clear as to why they exist in the industry, what they want to do and hence we can see their popularity. Same must be done with social media strategy; first know why this strategy is framed; why you actually want to get it adopted.
For instance; if you have a social media plan that encourages people to participate in any contest then you must first explain the reason as to why you want them to get participated?
This can be done as follows:
We love to stay connected with people and see them winning prices.
We do this by encouraging people to participate in the contest.
Do you love to win prizes?
Get participated and get lot of chances to win dozens of surprise gifts.
Make people understand all the features, benefits of your product or service as well as let them know why the product is beneficial to them and get engaged with the audience completely. Hence, develop a community who can become your true fans.
Wind up:
Try to make clear why you do what you are doing and then you can easily get a bulk of loyal customers who can then be your most powerful team that you ever wish to have. To know more about how such social strategies can be framed, stay connected with Platinum SEO, SEO Professionals at Melbourne.