Lead Generation is one of the effective techniques for optimizing SEO of any website and that's the reason internet lead generation has the potential to provide 4 times the return on investment. With years heading on, we can see several changes in the SEO field.
With these changing trends more people have involved in the SEO field such as third party buyer lead generation platforms, real estate brokers etc. As a result, Google has increased the fees for pay per click advertising.
In order to get better lead generation, it is recommended to use a four system approach that involves SEO, Pay per click advertising, online marketing systems and third party lead providers. So, let's discuss these in detail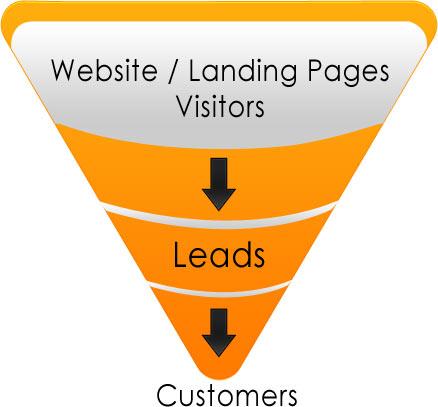 Organic SEO
A simple form to get natural placement on huge search engines is known as Organic SEO. This means no monetary sources must be involved to get higher rankings. This can be easily done by means of blogging, posting articles, link submission and more.
Further, it is mandatory to have perfect attractive website architecture. Make as much as unique content as possible to render perfect value to your customers. The content must be a perfect solution to the client's problem or any major issue. So, while preparing the content it is important to question yourself whether this content will be able to answer the questions or solve any issue.
Pay Per Click Advertising:
Paying for the visibility on search engines is what is known as Pay per click advertising. Many advertising programs are available via Google Adwords, Yahoo, Bing and other search engines.
Before thinking to use this system, we must take a look at their cost as during recent years the prices have been increased by Google. So, before choosing this technique; we must consult SEO experts who can advice us properly regarding the strategy that will be helpful to maximize visibility.
Budget, goals are important before selecting any relevant marketing strategy and make sure viewers get exactly what they are in need of and on the other side, always remember to get all the details from the visitors as our main aim is to increase lead generation.
Digital Marketing Systems:
A complete website platform is provided by these marketing systems to get maximum leads. Certain systems provide both front as well as back end experience.
While some systems provide an entire database as well as tracking management of the leads generated. Major tasks of lead generation are done by these marketing systems thus making the task simple and easy for us.
Third Party Lead Providers:
Some of the third party providers like realtor.com are good to be involved with. It is recommended to build a profile first on these websites and showcase the listings for more buyer exposure. These will definitely help many platforms to grow our buyer's business.
The main thing is to focus on any of these four techniques or it's best to utilize all four of them as most of the buyers keep searching online to get what they want. It helps to create a perfect relationship with consumers.
Wind Up
Through marketing one can join in the conversation that will help to develop a perfect relationship and then relationship must be converted into a perfect sale. For more tips about increasing the viewers and maximizing the leads; stay in touch with SEO experts Melbourne at Platinum SEO.