Be it a normal website or a complex one, SEO is a challenging task but for eCommerce websites SEO is a kind of different thing. If your site is vast then there might be several hands managing it. Some of the people will even have no or very less knowledge of SEO.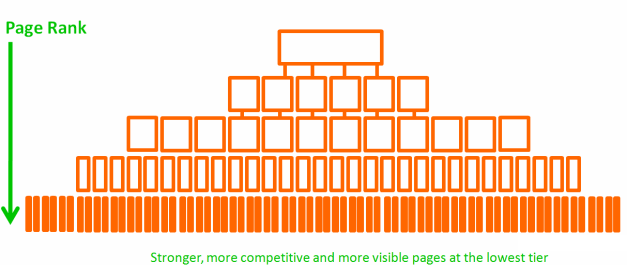 This means that they will not be aware of how their changes could impact the search performance. Some small changes can also have a huge impact. Every website owner you will see is involved in carrying out huge efforts to bring its website on the top of the search results.
So, here we have described some common SEO problems faced by various eCommerce Websites:
Improper Product Description: Your product or service must be described properly so that visitors can understand it in a better way. Yes, it takes time to create unique product descriptions for every single item.
But this is a mandatory task to perform if you wish to get them ranked. Users first of all refer to the product descriptions before purchasing any product. Only the product image will not serve the purpose.
The reason; image is not visible to search engines in any way and hence it's necessary to look at other SEO factors as well if we really wish to see our website among the top search results.
Improper Product Pages: SEO is a never ending process. Users tend to use broader keywords and phrases to search for the item that they really want. This shows that most SEOs wish to drive traffic to the particular product category or listing pages instead of individual product pages.
Broader terms will drive most of the traffic and it will be easily found by users searching with the help of specific terms. So, avoiding the use of broad terms and phrases can result into less traffic as well as potential conversions.
Hence, an unoptimized product page will lack in:
Relevant product reviews
Poor keyword targeting
Proper ALT tags
Quality content
Make sure you get maximum product reviews as they optimize your product page as well as help visitors in buying decisions. Further keyword targeting also matters a lot, hence choose keywords that are used the most to search for products and services.
Improper Internal Linking: There are several eCommerce websites that have irrelevant internal linking. Site links are used by everyone for using them in their respective projects. Hence, make sure that your teams are properly educated about the internal links and maintaining the consistency in internal links.
So, ensure that links which you wish to get indexed by search engines must only be used in internal linking.
Mismanagement of URL Parameters: URL cleanliness is one of the major problems faced by eCommerce sites. SEOs try to keep a limit on URL parameters and these must be managed properly.
Never rely only on Google Search Console to manage URLs. Always manage them manually as the URL structure is known better by human beings rather than Google bots and hence it's advisable to instruct Google about the parameters that needs to be crawled and the ones that must be ignored.
SEO & SEM Amalgamation: SEO & SEM must go hand in hand. This will provide you a great opportunity for remarketing. So, combine your SEO and SEM teams as both can rely on one another and get the keyword data as well as research based keywords which are organically ranked.
In case you find any keyword not getting sufficient clicks then it's better to move ahead and do efforts for organic search instead of wasting money on the same keyword.
Wind up:
Is your eCommerce website facing some more SEO problems apart from those listed here? Do let us know so that our SEO experts can look in to the matter and find the solution for you.
Feel free to discuss your SEO issues with well known SEO Services Agency Perth, Platinum SEO.