Link building is considered to be an older concept however this is not true when it comes to SEO. Even today, link building is considered to be the important part of SEO and it plays an important role in getting more traffic.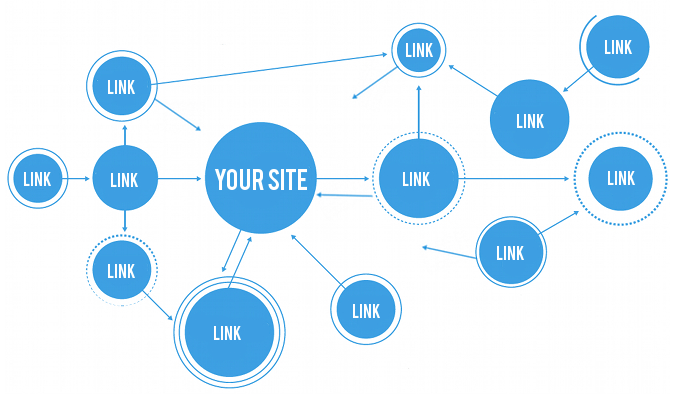 So, here in this blog post today, we have come up with few of the Inbound Link concepts that can actually affect SEO. Let's begin:
Few Inbound Link Concepts which affect SEO:
Relevance: When search engines evaluate a link to your site, then apart from paying attention to anchor text of the link, they also keep an eye on the content of the entire page and domain linking to you.These are signals for search engines which are used to determine the keyword phrases for which your page will get high rankings and also a link from a relevant website in your industry which can offer more targeted data for search engines to be analyzed.

No, not all links are irrelevant or we can say worthless however it is very common to get links from websites which are not related to your business. These websites can be in terms of new sources, other business industries with whom you have partnered with.

Page Rank: Whenever you talk about SEO; Page rank is the thing that definitely is to be discussed. It is the element that helps to determine your position in search results. Back in 1990s, first page rank algorithm was launched by Google.During last couple of years, Google stopped from offering public page rank data for websites. It is no more considered as a measurement of link strength. A link from page with higher page rank is more beneficial than a link with lower Page rank.
Domain Authority: It is a SEO factor that measures the complete SEO strength of the domain. If any website has higher domain authority and if your website contains an inbound link for that domain then chances are there to get maximum traffic as that website has higher domain authority.Certain non data aspects to this are as follows:

One must consider the influence a website has within the industry or throughout the wider audience. Let's say: If a new start up is mentioned and linked to Tech Crunch Article then not only the link has a value but it also offers maximum credibility to the start up.

Websites with high domain authority tend to get lot of traffic. Hence, a link from highest domain authority website will have chance to reach to huge audience and will create more awareness about your product or service.

Spamminess of Linking Domain: Along with relevance and authority, there are clues that can be used to decide whether a page is spammy or not. Pages that are developed with low quality content and lots of outbound links to other low quality sources tend to be spammy.Many times; a simple look is enough to judge the spamminess of any website domain or page. The Moz's Spam Score can also help you out here. A website can always get spammy links but the thing is to keep an eye on them and avoid them as much as possible.

Several tools like Open Site Explorer, Majestic SEO are available to gather and filter link data. As a result, all these will have a same goal i.e. to identify the authoritativeness of your website.
Wind Up:
So, shun out this notion from your mind that inbound links are not useful. Just keep in mind these inbound links SEO concepts and start building them today. To have a perfect link building strategy, get in touch with Platinum SEO; a well known SEO Company Melbourne.