Business Every social media site is a different platform. For instance; Twitter used mostly for business and news; Facebook for social interactions and Instagram for posting images, pictures; Pinterest for images and more.
Promoting your business on each of them is a good idea however you will have to make different strategies for every platform. Without proper strategy, chances are very few that your audience will notice your tweets.
But don't worry; today in this post from SEO Experts in Brisbane, we will discuss about few important ways through which you can easily maximize the visibility of tweets. Let's begin: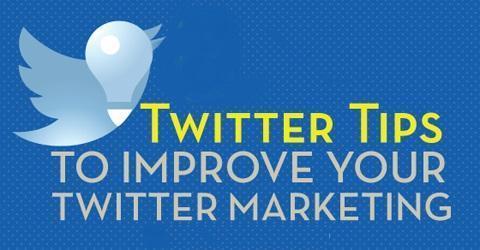 Get Your Tweets Noticed:
We all know that Twitter is one of the informative social media platforms that mainly focus on breaking news, useful thoughts and real snippets. Tweets have a very short life of just 18 minutes.
After that, until and unless anyone visits your profile; these are not much visible. So, during these 18 minutes; you want more and more people to see your tweet but how you can do so? These techniques will help you:
a)    Create Visually appealing tweets: This works for almost every social media platform. Always share something that is visually appealing such as any quote that is worth to be thought upon, any related image or something eye catching.
Almost every tweet looks same and hence there are maximum chances for your tweet to remain unnoticed. Images generally keep an audience glued. These are interpreted within few seconds.
Always make use of occasional emojis. You can choose emojis depending on the industry type. However, before sending any emoji; make sure you know what it means or if you are unaware of its meaning; refrain from posting it.
b)    Use hash tags but in limit:  Using hash tags every now and then is nothing but waste of time. As per experts; every tweet can have minimum one and maximum three hash tags. More is dangerous.
Using relevant hash tags makes it easy for people to find the necessary content however a tweet full of hash tags is pure spam. Make a habit of using one general hash tag that is related to your industry.
This will bring your tweet in front of many people. Use another one that is specific to your business or the service/ product you are dealing with.  This will make your tweet more relevant.
According to Brisbane SEO Experts, it is advisable to create unique hash tags such as your brand name as this will help people to easily find your tweets when they are in search of your brand.
c)    Add character to your tweet:  Tweeting with emotion makes you stand out. This means your tweet can contain humour, challenge etc. Having simple tweets as others do will leave no reason behind for people to follow you.
Provide a reason to follow you by offering quality content, useful insights, distinctive viewpoints and more. Try to be different as much as possible. Have professional tweets with occasional humour, positive mindset as this will attract people who find such tweets.
Your aim must be to have followers who really care for you and they don't follow you just for the sake of following. Always be what you are. Show your true colours as insincere people have a very short life on twitter.
d)    Live Tweets are followed the most:  Are you participating in any event that is about to happen. Hurry up, act quickly, post a tweet. Such tweets work wonders. These are popular for seminars, conventions and shows.
People present at the particular event see what others have to say about the same and those who are not present physically might be taking note of each and everything via tweets. This way you can easily get likeminded connections.
e)    Wonderful Tool –Tweet Deck Insight:  This is an important tool for timely social messages play an important role in increasing exposure. This tool provides a unique way to know about ongoing trends before they are in the market and through this, media outlets can create an amazing story as it gets disclosed.
Entrepreneurs really love it as their tweets have good possibility to go viral thus getting viewed by thousands of people. Use it wisely, Keep an eye on your business related conversations.
Use required hash-tags and information. Using every popular hash tag and sharing lots of information via tweet can lead you downwards. So, tweet in limit…
Important tip: Never involve in political controversies from your business account. Keep it for personal one as your focus is to get more followers for your business and not to showcase your presence on twitter.
Always share information after verifying its authenticity, never jump to conclusions without knowing the complete thing.
Conclusion:  For more exposure to your tweets; be relevant, unique and involved with community. This will give you endless returns. We feel that these techniques from SEO Experts Brisbane will definitely help you out.
Share this with your friends and let us know how these techniques have benefitted you. We are willing to hear you. Do Tweet us.