Once the website is developed then it is time to get it optimized so as to make it visible among the top search results. SEO is a process through which the website is optimized and website page ranks are improved in search engine results on sites like Google, Yahoo or Ask.
On page and off page optimization; are the two phases of any SEO Process that every website will follow. Off page is all about developing links that redirect people to the website you want to get redirected.
Whereas On Page optimization refers to the use of such website elements like as web page HTML code, images as well as textual content. To optimize your Off page as well as On page SEO; there are several tools that are offered by Google and these tools can be used to boost digital marketing efforts.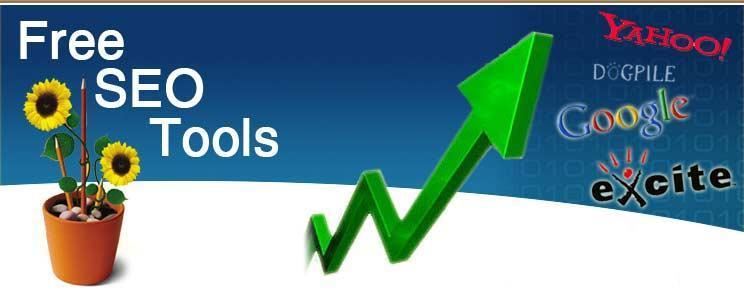 Let's take a look at some of these tools:
Google Web master: It is one of the best tools offered by Google. This is used to find problems, bigger issues and then solve them quickly. It is also useful to have a smooth running website.This free Google service will also notify you about broken links as well as crawling issues. One can also see all the indexed pages and can download all the links.
Google Trends: This is an important tool for all those who wish to compare the traffic for various terms such as geographic, historic as well as related data. With this tool, one can easily understand the rise and fall of each topic included in the site niche. This can be very useful for creating and writing amazing content for the website.
Google Consumer Surveys: For any website, its future customers as well as the website audience is the thing that matters the most. So, it is important for them to know and fulfill the needs.With this tool; it becomes easy to conduct consumer surveys that can be used for getting important data to design any website testing as well as content category. Various other SEO tools are Google Alerts, Google Analytics, Tag Manager, Page Speed Insights, Content experiments and Google Places for business.
Try to use any of these tools and optimize your website for maximum visibility. The more visibility you have, the more traffic you will get. As a result, chances of getting maximum customers increase. So, let us know your experience about these tools and how they have become useful to you.
Did you find any change in the traffic before and after using these tools? Do you think websites have started getting more audience after the use of any of the tools?
Wind Up:
We are eagerly waiting for your answers. Would you like to get more SEO news? Stay connected with Platinum SEO; Professional SEO Experts Perth and be aware about the updates which will be useful for updating the websites as well as creating amazing SEO oriented websites that match the latest trends.