Effective Digital Marketing strategy means one that creates awareness, boosts engagement and then generates sales. For today's business owners doing online business, Digital Marketing is of great priority. Some feel that they are not ready to deal with it.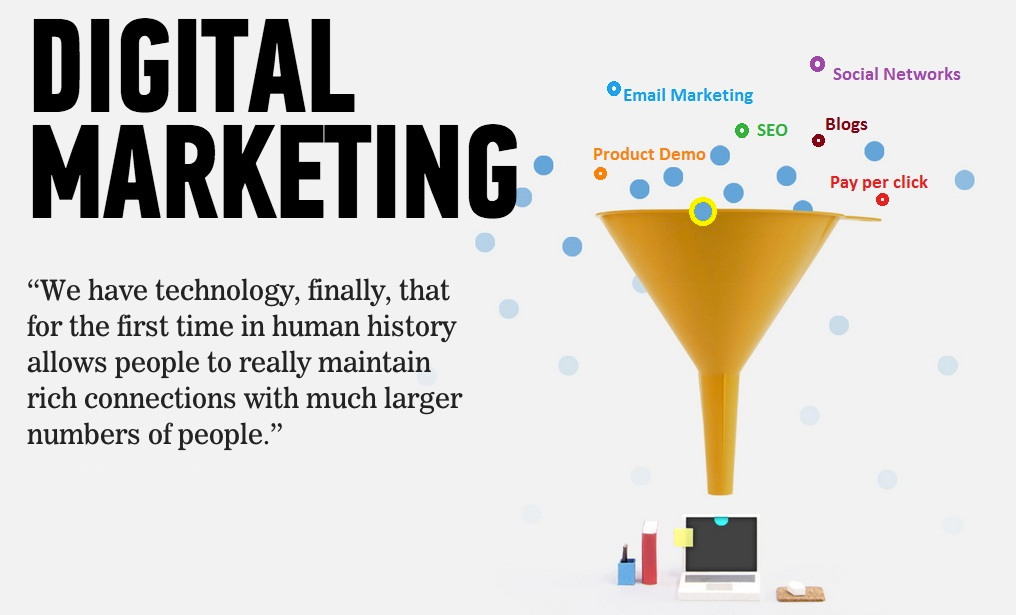 So, to be prepared it's necessary to be aware of some important tactics to become an expert digital marketer or develop an effective digital marketing strategy. So, let's have a look at these digital marketing tactics:
Mobile Marketing: People now have made mobile as their basic need. So, it's easy for businesses to reach people via mobile marketing. Applications that say free download are actually gathering your demographic details based on which they sell their ads.These ads are displayed as banners on either part of the page may be top or bottom or may hover around the whole screen. Thousands of networks are available here.
Stay aligned with your market: Many sites like Facebook and Twitter examine the current customers and then show the ads accordingly. Just a small task of uploading customers email addresses and then rest work is to be done by Facebook of searching the entire database to know the people in your marketplace having same lifestyle and demographics.In case, there are concerns about submitting names to third parties then provide a similar but not the exact list to the website. This is one of the biggest opportunities to widen your customer base.
Remarketing with Google: Generally when customers visit a website, they are asked for permission to allow cookies or not. If this permission is granted then these cookies are used to track the type of sites visitors are actually viewing and based on this data, display ad appears.A simple link to the product page can be included and shown to the customers who are interested to purchase your product. This can be really an effective investment towards growth of business.
Get benefitted by Facebook: Facebook has sufficient data of its account holders. This information can be easily used to identify the perfect place for displaying your ad. This can be useful to decide the target audience using the data like birth date, age, school, place of birth etc.Make use of Paid Search: Google Adwords offer a feature called Paid search, this will show your advertisement as a Pop up when a certain search phrase is entered in Google search box.
Provide a particular amount; specify your demographic area and then the ad will be displayed when the keywords are entered till the maximum budget reach.
Hope these tactics will help to expand your knowledge about digital marketing and help you to develop an effective one. In case if you wish to get a online marketing strategy developed by experts then one of the remarkable SEO Australia Digital Marketing Companies, Platinum SEO is here to guide you a perfect one based on your needs.
Stay ahead in this competitive field by adopting Effective Digital Marketing Strategy for your business.