Google Maps is widely used by people to know about various locations and get directions. It is an easiest and simplest way to know about such locations that are new to us. At times; we don't have anyone whom we can ask for guidance about any particular place or location.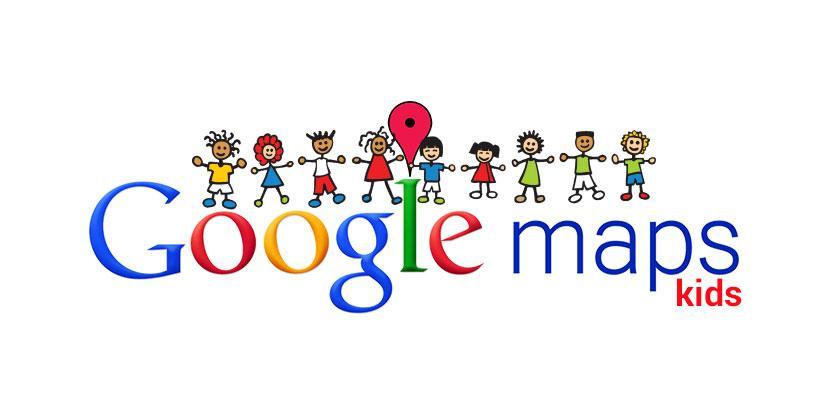 During such times, Google Maps are highly useful because be it any corner of the world; with this feature we can easily find every place and reach quickly only if we are able to understand it properly. But kids are finding it difficult to use them and so to make it easy for them; Google has decided to launch a separate kids' version for Google Maps.
Google is now targeting kids:
Last year, Google declared that it will now aim to create separate versions of some of its popular apps, especially for kids. This has been implemented in YouTube and now it will be done for Google Maps as well.
If you want you can get YouTube Kids in the Google Play store as well as App Store. It is making constant efforts to make maps user friendly for kids. At present, no such details are available about the child friendly version and so the content and the features of this app have yet remained unknown.
We assume that it will be somewhat similar to an app known as Barefoot World Atlas which offers tools for children that can be used to dig deeper and get a huge amount of information about earth with colourful and rich presentation.
We can say that Google Maps kids' application can have certain features which are as follows:
Illustrations
Animations
Spoken Explanations
Amusing Sounds
Mesmerizing music
Cartoon video clips
And may be more.
These are just the expected features and hence can vary. Certain features like as Music are based on the region or we can say location of the child who is using this app. That means if a child is accessing the app from Melbourne then the sound played will be different to that of a child using the same app from India. Regions vary music vary.
But we are sure that whatever features this new kids' app has; it will definitely tempt children to use it. This app will offer updated information about every corner of the world.
It will display local time along with the one selected for preferred location. Further, it will also include information about weather conditions of all the regions that kids want to see in the app.
Completely Safe for Kids:
Google is planning to create products for Kids which should be fun and safe to use and Google Maps Kids is one such product after YouTube Kids. Most of the children use internet for study purpose and also to get some extra knowledge.
Nowadays, Television is not enough to offer sufficient information. At times, it is to be shared with parents or elder siblings and this can hinder their development. Keeping these things in mind, Google decided to step in into the kids market and develop separate versions for them.
Most of the children are now already using YouTube kids and now with the launch of this app; Google will have a remarkable place in the minds of small tiny tots who wish to know which place is situated where and that too in a funny way.
Wind Up:
We are eagerly waiting to see the kiddy version of Google Maps. Stay connected with us; we will inform you as soon as it is launched in the market. We are here to provide you with updates about Google.
So, keep in touch with Platinum SEO; a well known Melbourne SEO Services provider with a difference where experience is what is used to fulfil customer needs.