A new update was made by Google in its search algorithms. You might have noticed some changes in your website in terms of its rankings. As per John Muller of Google, the updates that were seen in the rankings were not from Penguin but these were from Google's core ranking algorithm.
Webmasters might have noticed early signs of such updates and then over the weekend it was considered to be a massive update which was from Google's main algorithm. The update was confirmed back in May 2015.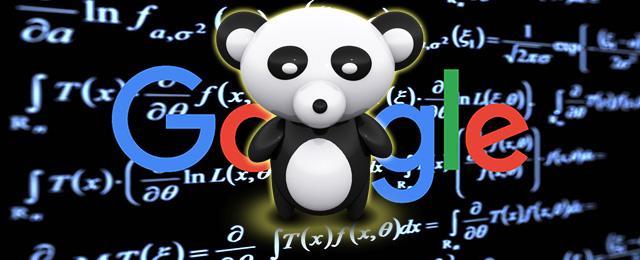 Hence, it is a big thing for Google to mention this on record and hence this update that web masters were viewing was completely related to the main update. As of now, webmasters are waiting keenly for Penguin update.
This was delayed and was likely to be seen during this month. Hence, there was lot of confusion with SEOs and webmasters who think that the update was related to Penguin algorithm.
As per the signs, this was not related to Penguin. This seemed more search oriented or we can say related to Panda. Hence, one can easily know that this was core search and basically Panda is also now transformed into main search algorithm.
This update is different from past core updates and considering the recent news we can say that core algorithm is integrated with Panda. This news was first reported by Jennifer Slegg that receives direct quotes from Google itself.
So, what is this new Google Panda Algorithm update all about?
Panda is an algorithm which applies to all the sites and this has become one of the core ranking signals. This measures the website quality that can be read from the guidelines. With Panda, Google can easily take the quality into account and adjust the rankings accordingly.
This means that the elements of Panda algorithm were present in the weekend's update. Here, two things get confused and there has been no direct confirmation. However, it is easy to understand things that derive proper conclusion.
People are basically aware about two things: A new update was available last weekend and Panda is now part of Google's main algorithm. Hence, it is yet to be confirmed whether Panda was really integrated or not?
So, now Panda is no longer a single algorithm:
Panda is now combined with Google's main algorithm and hence it can no longer be said as the only search algorithm like as Penguin and Humming bird. Google rolled out this separate update on its sole discretion but now this will not be the case.
Depending on the search community, Panda got merged with Google's core algorithm and hence from now on search results are subjected to experience change on daily basis.
Qualitative content will be of prime importance:
Originally, Panda was developed to remove poor quality content from Google's search results. But now, it has become the part of core algorithm. Hence, quality is considered to be of prime importance.
So, it is advisable to examine the present website content. Google relies back and stresses mainly upon quality instead of quantity. This means that instead of developing the content for generating traffic, check your concern with the people who so ever are helping you in writing the content.
Take Away:
Till now, Google has made well known algorithm updates which are as follows:
Google Hummingbird
Google Panda Update
Google Mobile Friendly update
Google Penguin Update
Google Pigeon update
Google PayDay update
And lots more.
Today, we came to know about Google's new update in its core algorithm. Hope this blog post might be useful to you. For more such updates, stay connected with Platinum SEO; a well known SEO Services Provider in Melbourne.