Now days, traditional SEO strategies are used very less. If you are in search of high end SEO techniques to spurt up the website presence on the internet or to grow the site's traffic then this blog post is definitely going to be useful to you.
In case for websites where sitemaps work more than the content, SEO has occurred a global shift with title tags. This general shift plays a vital role in increasing search results but at a very slower rate.
In order to properly refurnish your SEO Strategy to get derived results, here we have mentioned some important techniques that even though need lot of efforts when implemented provide required results.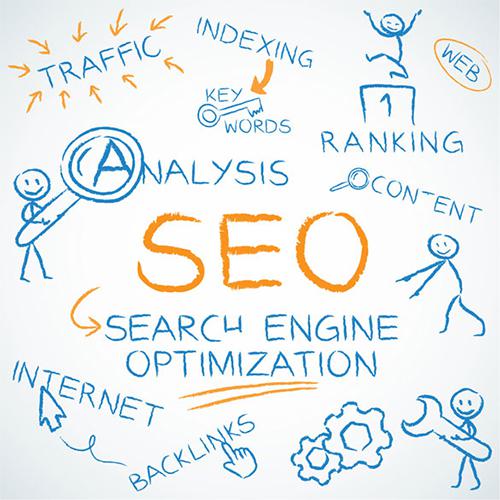 Few Result Oriented SEO techniques
Safe and Secure Site: Site security is one of the important ranking metrics, http protocol is considered to be one of the rank determiners. For several websites, site encryption seems to be an alternative to increase rankings in the future as well.Secured sites are easy to open even without submitting security certificates. The main protocol http:// decides the type of site, defines its bounce rates, click- through rates and more.
Optimizing Videos and Images to a fuller extent: When people see an engaging video, they are likely to watch it again and again. So, if your videos and images are really engaging they would definitely play an important role in improving the search results. Pages with images can be opened easily and can also reduce bounce rates.However images & videos are to be optimized for the website by using some of the strategies like as:

Image resolution, page loading factor
Addition of ALT text
Titles and keywords of the images.
Quality of the images and more.
Images should support Schema.

Image Site map: We all have heard about website map but Image site map might be the new one. When images are included in the sitemap, they are likely to increase rankings with the use of Google's image search algorithm.This process is quite easy as the only thing is to pair up images with the additional info with is used along with the current XML site map. Certain image tags like ; must be added to optimize the site in perfect manner according to traffic and rankings.
Checking the link profile on daily basis: Link profile is the main source that strengthens the website and it's necessary to keep control of negative SEO techniques by adopting some simple tricks like:

Checking the Link profile with Google webmaster application, tracking greyer links.
Breaking the spammy links to keep low authority options at far.
Submitting the disavow file for going ahead of Spammy linkages.

URLs optimized with Keywords: URLs should match the targeted queries. Every single web page URL must target the specific keywords or even long tailed phrases so that website can be found easily.
Using the target keywords with care: Keywords are the perfect tools and adding them to any content may be very easy however these must be used carefully in a website and website must be optimized with more keywords.Optimizing the site with few tricks:

Creating a URL: includes searching proper URL name, domains as well as keywords.
Take a deep insight in the offered results.
Comparing the results with those of competitors and improve the website accordingly.
Conclusion:
With these few important techniques, SEO strategy can be improved to an extent. Try to adopt these and frame a better SEO strategy. To get a perfect strategy developed, you can reach to remarkable SEO Company in Sydney, Platinum SEO.