April Fool prank by Google's Matt Cutts; new SEO Spam tool Auto SEO developed, this tool is hosted at seo.ninja. So, what exactly this tool is about and how it can be useful? Let's know more about this tool in detail:
What is AUTOSEO?
It's a free open source SEO tool which helps webmasters to easily manage the SEO tasks. As per Matt Cutts, the reason for the success of World Wide Web is the division between presentation and content.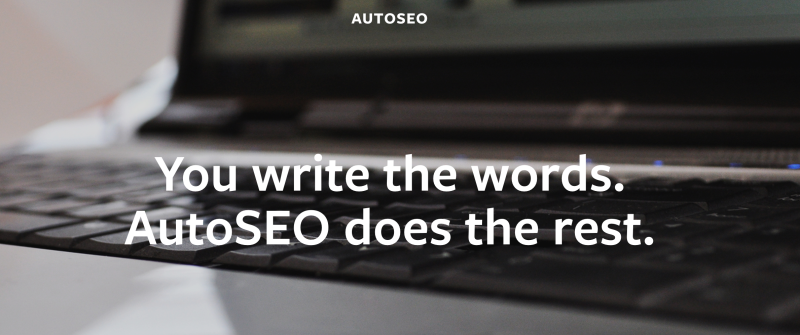 One can easily write a text and separate it from how it looks. With Auto SEO, things like redirects have vanished. Those who wish to try this software can easily sign up for trail at SEO ninja, which is the domain name acquired by Matt Cutts especially for the trial of AUTO SEO.
It has a limited place for invites and then you are ready to get updates for this newly developed Auto SEO.
This new tool does all the SEO tasks on an open source platform developed by Matts along with his team of spammers.
How does it work?
AutoSEO is an automatic SEO tool where you can write your text and perform an automatic SEO process to the content thus presenting it into a perfect format which is in adherence to all major search engines and browsers.
Using this tool, you can easily avoid using debating title tags and remove any time consuming keyword research. If you consider your mobile strategy then AutoSEO tool can handle that mobile strategy too.
AutoSEO can also manage the regular social media posts. Practical neural networks focus more on passages that can oscillate on Twitter, Facebook, Google+ and more. Inbound analytics will also suggest best time to post the updates with a view to get maximum reach and impact.
This can be run on single click "Approve mode" and then it can be set to be fully automatic. This is really amazing tool developed by Matt Cutts. More small business firms will definitely make use of this tool to reduce their SEO efforts.
Hence, in order to make the lengthy SEO process easy and quick, this AUTOSEO is really useful. With a view to make most use of this tool, sign up now before the limited invites get over and book your seat to get a complete trial for this software.
Now, no more looking back, make more use of Google Auto SEO and save your resources being used unnecessarily. It really sounds amazing but it's true that such tools can really reduce your work load. So, make haste while sun shines. Hurry now and take the benefit of free trail as soon as possible.
Wind up: Don't think much as opportunity knocks once. If you really wish to know how this tool exactly works and would like to see its demo then get in touch with Platinum SEO, SEO experts Melbourne and prepare yourself to make a perfect decision.