Well, every one among us might be searching about Inbound Marketing and few of us might have a good idea as to what is Inbound Marketing? Inbound marketing is known to be a proven method followed by consistent results. 54% of leads are generated by Inbound Marketing as compared to that of traditional paid marketing.
In simple terms, the art of creating and delivering content which an ideal buyer desires at every stage of buying cycle via different digital marketing channels like as search engines, social media and email is known as inbound marketing.
How Inbound Marketing can help your business?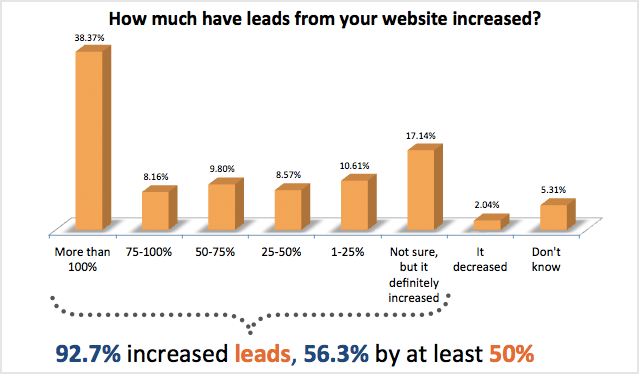 Helps to create awareness about the products and services to potential buyers.
Allows to administer various prospects as they move through their buying cycle.
Allows to personalize the information delivered to each prospect.
Provides high quality leads cost effectively and efficiently.
Gives you more strength to determine the lead generation quality.
Increases conversion rate by helping sales team to concentrate mainly on quality leads.
Develops a repetitive process for getting more prospects and leads thus enabling to increase sales.
While using an Inbound Marketing strategy , one can get the benefits of winning over the customers while impacting the business. What we feed as input while definitely be available back to us as output.
Hence, the entire base of Internet marketing is mainly relied on providing information to the customers at various stages when they are ready to buy any product and this can be done by:
Developing objective based content which answers buyers the questions about their needs and desires.
Determining the key factor for decision making stages which buyers can understand while making a purchase decision.
A little personal touch in the content helps the buyers at every stage of purchasing.
Dividing that content via several marketing strategies can make easy for buyers to purchase the product/ service from preferred social media site.
A good combination of marketing and sales process along with various publishing and analytical tools can work together thus offering the perfect content at perfect place and in perfect time for an ideal buyer.
With these key elements it becomes easy to maintain loyal customers by means of inbound marketing. Hence, while creating an Inbound marketing strategy make sure to use these elements and offer a good purchasing experience to the buyers.
Previously, the good use of outbound as well as inbound marketing strategy was used to get maximum customers but now days inbound marketing is preferred as compared to outbound marketing and sometimes outbound marketing highly impacts inbound marketing strategy.
Wind Up:
So, make proper use of both strategies and identify which suits you the best so as to make sure you can easily get the desired customers. For more information about implementation in inbound marketing strategy stay in touch with Australia's leading SEO Company, Platinum SEO and see your revenue advancing by leaps and bounds.