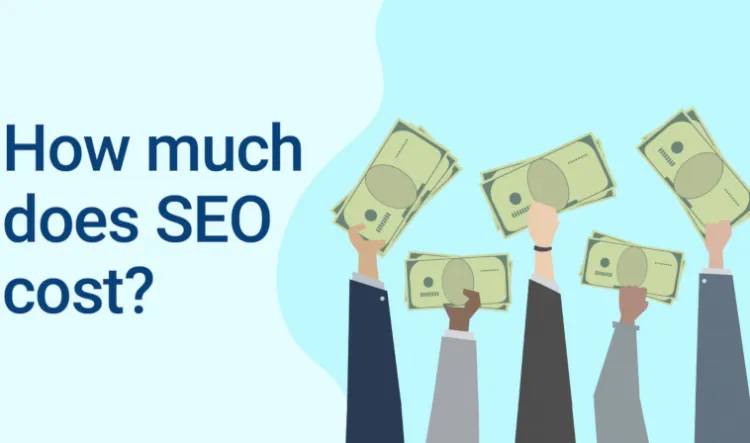 Several factors determine SEO pricing. An SEO agency will assess your current brand awareness and recognition in organic searches, as well as your company goals and target audience, before determining a fee.
SEO pricing is also determined by the SEO provider's expertise; as with most things in this life, you want what you spend for. The typical hourly rate in Australia is $3,500 to $10,000 per month. However, this varies substantially. There is a lot of misconception about SEO costs in Australia. From SEO firms promoting Facebook advertisements with grandiose claims on a modest scale to Fiverr SEO company promising the moon for a one-time fee.
SEO pricing is one of the most often asked questions on the Internet. That makes excellent sense; when it comes to investing in a company, it all boils down to the guts and bones of how things are done. If you are also reading this editorial to know about the SEO cost, read the complete guide to understand the pricing.
How much does SEO cost on average in Australia?
Depending on the client's specific circumstances, the typical cost of living in Australia might range between $1,400 each month to $10,000 or more per month. Most SEO operations will be a monthly retainer, with an SEO professional providing technical upgrades, backlinks, content updates, and content marketing to a site each month.
Depending on the number of pages and targeted phrases a website wants to target, one-time SEO initiatives can cost anything between $3,500 and $10,000. A website setup, also known as a fundamental SEO package, is intended to provide the groundwork for a website's ranking. The On-Page and Technical parts of SEO are the core of a basic SEO package.
In Australia, what is the pay rate for SEO?
Based on the SEO professional's experience and competence, the typical hourly charge for SEO systems in Australia varies from $100 to $180 per hour. The bulk of SEO specialists in Australia will quote and price depending on the work rather than an hourly cost.
You don't pay by the hour at SEO Agency; instead, many of them charge by the assignment. The reason for this is that agencies frequently have 3-4 various SEO specialists work in a single position, each with a particular area of specialty. Each work will get completed with the help of our developer, technological SEO, off-site SEO professionals, and SEO content specialists. It is simpler and less expensive to quote.
What Does SEO Per Keyword Cost?
SEO pricing per phrase is an out-of-date way of billing customers depending on the number of keywords they have. Most of you are unaware of any respectable SEO businesses or SEO professionals charging per target term in 2022. If an SEO professional or SEO consultant suggests configuring SEO per keyword, professionals highly encourage you to consider other choices.
Conclusion
These are all about the prices you must expect from the SEO agencies in Australia. Now that you know the price, you can hire the best. Platinum SEO Services is a leading name in the competitive services field.